The deep processing of bauxite is widely used, and can be used in national defense, aviation, automobiles, electrical appliances, chemicals, daily necessities, etc. So what equipment can process bauxite and what equipment can be used to grind bauxite powder? Let's take a look at the vertical mill developed by clirik.
Application of bauxite deep processing:
1. Aluminum smelting industry. For national defense, aviation, automobiles, electrical appliances, chemicals, daily necessities, etc.
2. Precision casting. The bauxite clinker is processed into fine powder to make a mold and then precision cast. For military, aerospace, communications, instrumentation, machinery and medical equipment sectors.
3. For refractory products. High alumina bauxite clinker has a refractoriness of up to 1780℃, strong chemical stability and good physical properties.
4. Aluminum silicate refractory fiber. It has the advantages of light weight, high temperature resistance, good thermal stability, low thermal conductivity, small heat capacity and mechanical vibration resistance. Used in steel, non-ferrous metallurgy, electronics, petroleum, chemical industry, aerospace, atomic energy, national defense and other industries.
The use of bauxite deep processing is inseparable from the use of grinding mill equipment first - vertical mill
CLUM vertical mill is a large-scale milling production equipment carefully developed by CLIRIK. The equipment focuses on the field of milling, with strong adaptability to materials, advanced grinding technology, high efficiency, energy saving and environmental protection, and a wide range of grinding fields. CLIRIK has pioneered the research and development of the CLUM ultra-fine vertical pulverizer integrating drying, grinding, grading and conveying in view of the bottleneck of traditional pulverizers with low output, high energy consumption and high maintenance costs, and based on the development trend of the industry , which is very popular in the field of large-scale milling.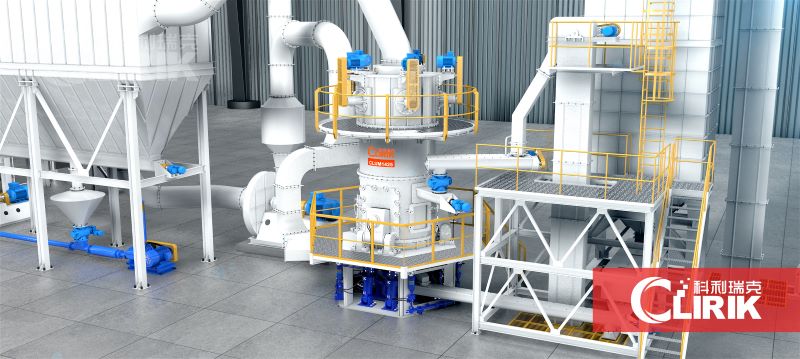 [Output]: 1-20 t/h
[Finished particle size]: 150-3000 mesh
[Scope of application]: Widely used in electric power, metallurgy, cement, chemical industry, building materials, coatings, papermaking, rubber, medicine, food and other production and life fields.

[Applicable materials]: High-yield and efficient grinding capacity for various non-metallic mineral materials with Mohs hardness below 7 and humidity within 6%, such as calcium carbonate, limestone, gypsum, coal, barite, calcite, Bauxite and other grinding effects are good.

[Performance advantage]: high grinding efficiency, low power consumption, easy adjustment of product fineness, simple process flow of equipment, stable operation, low noise, clean and environmental protection, simple operation, low consumption of wear-resistant materials, etc.