Origin: Shanghai
Brand: Clirik
Model: HGM ultra fine powder grinding mill
Name: ultra fine powder machine
Application: Ultra fine powder machine is a new model mining equipment made by Clirik. Ultra fine powder machine is suitable to grind the material with middle and low hardness such as limestone, dolomite, kaolin, talc, mica, bentonite. It is widely used in the industries like paper, rubber, plastic, packing, cosmetic, chemical products and so on.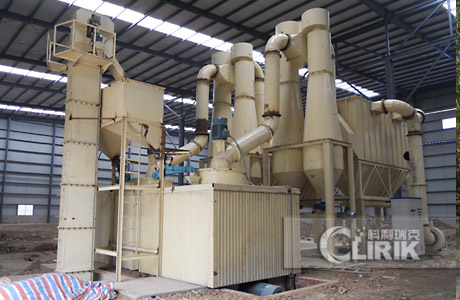 Working Principle of Ultra Fine Powder Mill

Vibrating feeder evenly send materials into the host and continuously grinding in mill room, after grinding, the powder will flow up by the wind machine, and classified by the classifier, the standard powder will flow through the pipe into the powder collector, the collection is separated by a valve discharge, and this is the final product.

Why Choose Us

Ultra fine powder machine is high efficiency equipment which adopts Sweden advanced technology and our years' production experience, we have good reputation in the international market, and our machine has been exported to many countries and cities which include Mexico, Egypt, Thailand, Angola, Burundi, etc. We can give you the moderate price, also we ensure high standard of quality. At the same time, we have different models for you to choose, all of what we have done is to maximize your interests. It must be your best choice to use our product.