On 25th to 27th last month, my colleagues Liya, Vince, Stefan and Jane had came to Sri Lanka for taking participate in the stone powder grinding mill exhibition. This is how it happened. At the end of the July, we had received an invitation from the Sri Lanka Exhibition. Shanghai Clirik as one of more than 200 exhibitors had solemnly attended the exhibition. Now let me make an in-depth report about this exhibition for you.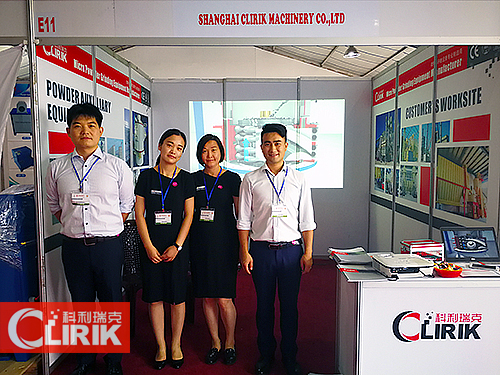 This is an unprecedented event, we saw all kinds of people in this exhibition. Most of them is not known about our ultra fine powder grinding mill. So we decided to hold a lecture about our ultra fine powder grinding mill. We invited people who are interested in our ultra fine powder grinding mill. And then one of our sales manager Stefan Liu had done a introduction about our machine. Whether it works or advantages, Stefan had a very detailed account. Of course, other people who attended the meeting also raised some questions while expressing interest in grinding mill. Such as: How to install the machine? What areas the ultra fine powder grinding can be used in? And so on. Our sales manager had answered their questions.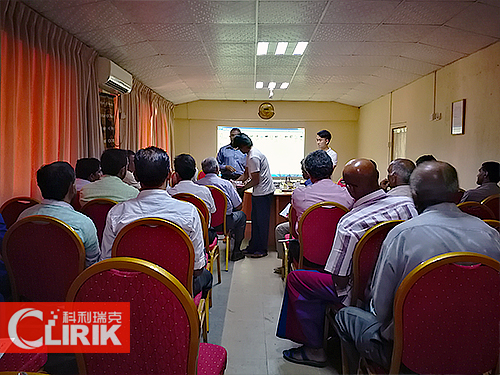 After the meeting, we also had made friends with them. In order to give them a better understanding of our grinding mill equipment, we also present to them our brochure. Look they were very happy on the picture.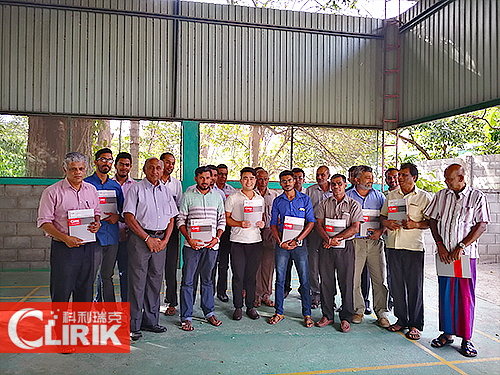 In fact, whether they will choose our ultra fine powder grinding mill is no longer important. Importantly, as a domestic grinding mill manufacturer, we can go abroad and communicate with more people and make more friends. I believe this trip to Sri Lanka has brought us not only customers but also valuable experiences. Thanks for your reading.