There are many types of powder grinding mill can be used in ultra fine powder grinding. For example: ultra fine powder mill, superfine vertical roller mill, YGM Raymond mill and HGM micro powder grinding mill and so on.

However, different powder grinding mill, the finish powder is different. Such as: the finest finish powder fineness made by ultra fine powder mill can up to 3000 mesh, the superfine vertical roller mill is 4000 mesh, the YGM Raymond mill is 425 mesh, and the HGM micro powder grinding mill can process stone powder until 2500 mesh.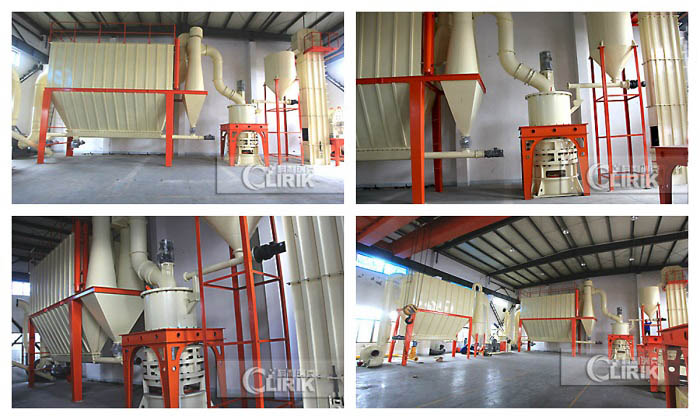 Why there are so many types powder grinding mills in the market. Because with the development of social. Powder grinding mills can be used in the industry of mining, construction materials, chemicals, transportation and so on. So the demand of powder grinding mill is become larger and larger in recent years.

Shanghai Clirik is professional powder grinding mill manufacturer, we produce all kinds of powder grinding mills, if you need stone powder grinding mill. Welcome to leave your inquiry on our website, our sales manager or technical engineer would contact you as soon as possible.