Ultra Fine Mill of Shanghai Clirik Machinery

1250mesh Ultra Fine Mill means that a ultrafine grinding mill with output size of 1250mesh. Commmon requiremet from customers is generally 200mesh, 300mesh, 50mesh, 800mesh, 1250mesh, 2500mesh. Our superfine grinding mill can meet any of them. Because size range of it is 325-2500mesh.

Shanghai Clirik Machinery supply you Ultra Fine Mill with output size of 325-3000mesh. After knowing your requirements of capacity, inout size and output size, we can give you price of it. So if you want details of pprice, please contact with us now.

Our Ultra Fine Mill can process material such as quartz, feldspar, china clay, clay, bentonite, calcite, talc, barite, fluorite, clay, lime mud, gypsum, and other materials with Mohs hardness less than 7 and humidity below 6%. Size rangge of finished product is 325-2500mesh adjusted.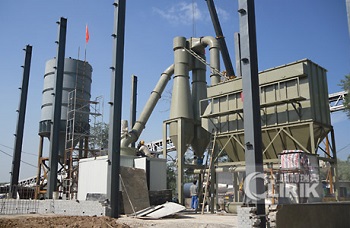 Technical advantages of Ultra Fine Mill

1.high utilization of wear and tear materials, of which service life is four times as long as Raymond mill
2.Ultra Fine Mill has more obvious effect to process sand compared with other milling machine.
3.Ultra Fine Mill is an efficient equipment in desulfurization of power plant.
4.as the the pre-grinding before ball mill, it increases the efficiency of milling by 50%.
5.Ultra Fine Mill is mainly used for the pre-grinding process of brittle materials.

Ultra Fine Mill is one of the main products of Shanghai Clirik. As a professional manufacturer of grinding mills, we can supply you high quality grinding equipments and after-sales service. Welcome to Shanghai Clirik!