Recently, some customers have inquired about what mill can be used to grind bentonite powder? What kind of bentonite deep processing equipment can be used if it is ground powder? The mill manufacturer Clirik provides professional bentonite milling equipment. Among them,
ultra-fine grinding mill
equipment can be used to increase the production of fine powder. Clirik's ultrafine milling machine produces powder with good quality and excellent particle shape. Special equipment to help grinding powder.
One article to understand bentonite deep processing equipment
With the vigorous development of the fine powder market, the special ore mill equipment for fine powder has been supported and favored by new and old customers and friends. Clirik's bentonite deep processing equipment is a new environmentally friendly HCH ultra-fine grinding mill. This equipment is a high-end environmentally friendly fine mill developed by Clirik based on the fine powder market. It has comprehensive mechanical crushing properties such as roller compaction, milling, and impact.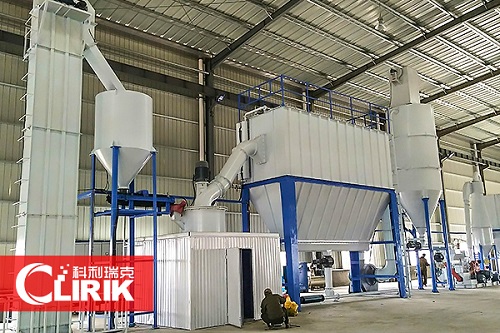 Clirik's ultra-fine mill can grind a wide range of materials, such as marble, limestone, barite, marble, kaolin and other mineral powders, which can be used for deep processing. This ultra-fine mill equipment is mainly composed of main machine, feeder, classifier, blower, pipeline device, storage hopper, electric control system, collection system, etc. The equipment has a large crushing ratio, high energy utilization rate, and adopts full pulse The dust collection system can achieve 99% dust collection efficiency, and the whole machine is less abraded. It is made of special wear-resistant steel and has a longer service life.
Clirik mine mill equipment-HGM

ultra-fine grinding mill
*Weight*: 17.5-70t
*Production capacity*: 1-22t/h
*Finished product size*: 5-45μm
*Application areas*: Widely used in production and life fields such as papermaking, coatings, plastics, rubber, ink, pigments, building materials, medicine, food, etc.
*Practical materials*: It has high-yield and efficient grinding ability for various non-metallic mineral materials with Mohs hardness below 7 and humidity within 6%, such as talc, calcite, calcium carbonate, dolomite, potash feldspar, and bentonite , Kaolin, graphite, carbon and other non-minerals have good grinding effect.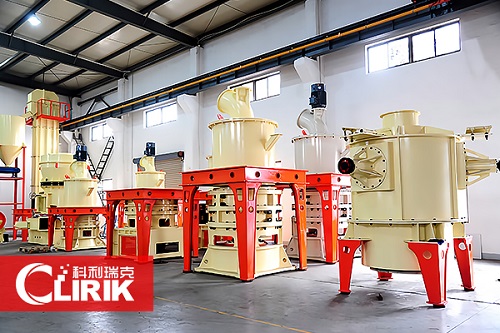 Are

ultra-fine grinding mills

expensive?
Equipment quotations are closely related to information such as manufacturers, product quality, and after-sales service. Different manufacturers have different strengths and provide different products and services, so product quotations are different. As an experienced machinery and equipment manufacturer, Clirik will provide tailor-made design and selection program services based on project requirements, and the equipment quotations supplied will also be tailored according to the different plans.
If you want to know more about how much the whole set of fine powder equipment, ultra-fine mill equipment is sold, welcome customers and friends who have fine grinding and deep processing projects to provide demand information on the fineness and capacity of ground bentonite, and get the details of equipment selection and quotation efficiently.
How much does it cost to build a production line of fine powder bentonite deep processing equipment? Welcome to learn more about the bentonite deep processing mill equipment developed by Clirik with great concentration. Clirik's new environmentally friendly ultra-fine mill equipment is a professional mill that meets the efficient production of fine mineral powder projects.
If you want to know the ultra fine grinding mill price or have any questions about ultra fine grinding mill, please do not hesitate to contact us.
Phone: 008613917147829/0086-21-20236178
E-mail: info@clirik.com
Address: No.19 Fuqing Rd, Pudong New Area, Shanghai201201,China.