What kind of mill equipment can be used to grind aluminum ore? Is there many uses for aluminum ore grinding? Which mill can I choose for fine powder? To understand these issues, let's take a look at the application value of the new type of fine powder deep processing
ultra fine grinding mill
equipment recommended for you by professional ore mill manufacturer Clirik in aluminum ore milling.
Understand the use of aluminum ore grinding
Bauxite, also known as bauxite or bauxite, is a chemical or biochemical rock rich in aluminum minerals. The main mineral components are diaspore, boehmite, and gibbsite. Grinding such bauxite ore requires an ore mill. After grinding, the application value of aluminum ore powder is high, and it has become an important raw material for the construction of the national economy.
1. Aluminum smelting industry: used in national defense, aviation, automobiles, electrical appliances, chemicals, daily necessities, etc.
2. Precision casting: bauxite clinker is processed into fine powder and made into molds and then precision casting. Used in military, aerospace, communications, instrumentation, machinery and medical equipment sectors.
3. Refractory products: high alumina bauxite clinker has a refractoriness of up to 1780℃, strong chemical stability and good physical properties.
4. Aluminum silicate refractory fiber: used in various industries such as steel, non-ferrous metallurgy, electronics, petroleum, chemical industry, aerospace, atomic energy, national defense and so on.
5. Manufacturing alumina cement, abrasive materials, various compounds that can be used to make aluminum in the ceramic industry and chemical industry.
To grind aluminum ore powder, it is very important to choose a professional ore mill. Clirik is a high-tech manufacturer that provides professional aluminum ore mill equipment. The grinding technology is superb, the quality of the mill is excellent, and it provides tailor-made design and selection schemes.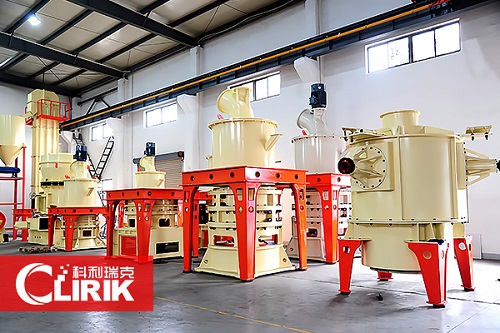 ultra fine grinding mill

for grinding powder
The milling equipment that can be used to grind aluminum ore includes Raymond mill, superfine mill, vertical mill, superfine mill and other equipment. Clirik provides professional bauxite grinder equipment for grinding 80-2500 mesh. Among them, the ultra-fine grinder is a deep-processing grinder for full-time fine powder grinding. It has comprehensive mechanical crushing properties such as roller compaction, milling, and impact. The fineness of the grinding is between 325-2500 mesh, and the fineness is controllable and adjustable. Let's take a look at the advantages of this fine grinding equipment.
1. Large crushing ratio
The ultra-fine mill has the advantages of high-speed impact mill to produce powder and low consumption, and has a product fineness close to that of jet mill.
2. High grading efficiency
The forced turbine grading system is adopted to make the particle size more uniform and fine. The finished products of different finenesses produced can meet more market demands, which can enhance the competitiveness of enterprises.
3. High dust collection efficiency
The full pulse dust collection system can achieve a dust collection efficiency of up to 99%. The equipment is greener and more environmentally friendly. It is a special fine grinding equipment developed in compliance with environmental protection requirements.
4. Less wear
The grinding wheel and grinding ring are made of special wear-resistant steel, the equipment has a longer service life, can ensure the structural strength of the equipment, and has better shock absorption performance.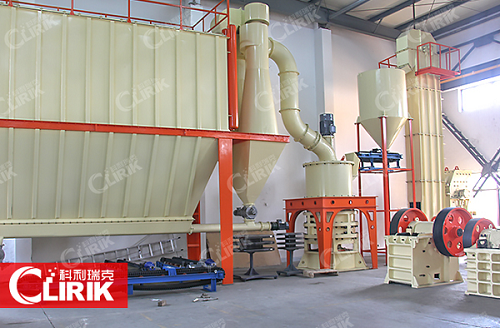 Grinding aluminum ore fine powder and choosing high-yield and high-efficiency ultra-fine mill equipment is the key to improving the milling efficiency of the entire milling production line. Clirik has rich experience and superb craftsmanship. The new
ultra-fine grinding mill
equipment provided by Clirik is a special equipment that helps expand the use of bauxite grinding and achieve greater value.
If you want to know the ultra-fine grinding mill price or have any questions about ultra-fine grinding mill, please do not hesitate to contact us.
Phone: 008613917147829/0086-21-20236178
E-mail: info@clirik.com
Address: No.19 Fuqing Rd, Pudong New Area, Shanghai201201,China.