Foreword: A team, a career, a passion, and a passion. From then on, we have been deeply rooted in this, and will not leave it. Focusing on the goal of contributing a global brand to China, we will go all out and move forward! Clirik, a manufacturer focusing on research and development of milling equipment, has been working hard for decades, working hard, down-to-earth, and dedicated, and has achieved development and growth in the field of milling industry. Nowadays, Clirik's soft and hard strengths are rising rapidly, and the brand influence continues to increase. Clirik ore mills have a wide range of products to meet the grinding needs of non-metallic mines, thermal power plants, cement plants, solid waste residues, environmental protection, and mineral deep processing industries.
Exclusive

ultra fine grinding mill

manufacturer, please appreciate
Here, you can see a modern milling machine manufacturing base with a towering plant and complete machinery production facilities. Here, you can feel that this strong R&D and production team is closely united and the ingenuity of advancing with the times; here, everyone follows the core concept of creating value for customers, and continues to develop and innovate with a development perspective , With a rigorous production process, greatly guarantee the quality of the mill.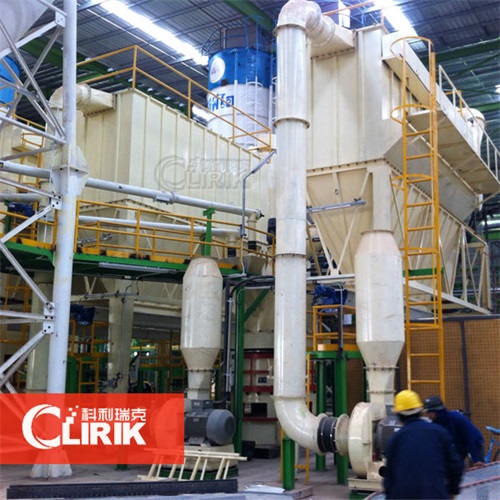 Quality service, escort you
In addition to strong manufacturer blessings, Clirik's boutique services are also amazing. In order to ensure that each production line can run smoothly and continue to create high benefits, Clirik has a complete set of pre-sales, in-sales and after-sales services, so that every customer has the "reassurance", fully prepared pre-sales, high-quality sales The warm and thoughtful after-sales service makes every new and old customer smile. Clirik resolutely follows the customer-centered and market-oriented core philosophy, and creates brilliance together!
High-end grinding mill, quality first
Of course, for a company, excellent product quality is always the way to survive. The Clirik mill is a high-end, environmentally friendly, energy-saving, noise-reducing, and high-efficiency mill. It is a special mill trusted in the field of mineral powder grinding. Raymond mills, vertical mills,
ultra fine grinding mills
, ultra-fine vertical mills and other equipment, covering a number of patented technologies, emit unique brilliance in the major grinding processing markets, and are a breakthrough in the traditional grinding mechanism. Advanced environmental protection milling equipment with strength to create value for customers.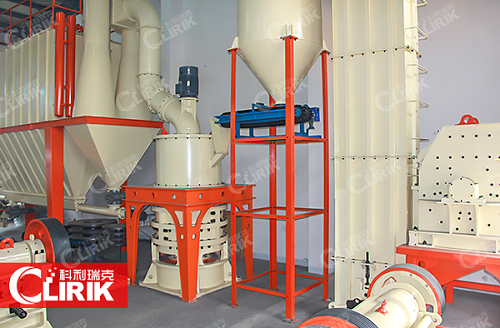 Directly hit the case, the truth is visible
Whether it is the domestic market or the overseas market, the high-end environmental protection grinding case scene is dizzying, such as calcite, marble, heavy calcium, coal, slag, bauxite..., these special ore grinding machine production line cases are truly visible. The smooth operation of regional mineral powder processing sites creates considerable market and social value for customers.
Conclusion: Clirik, a manufacturer of ore mills, has achieved vigorous development in the process of forging ahead. Under the new economic development situation, it still sticks to its original aspiration and focuses on the business philosophy of quality and service, advancing with the times, striving for innovation, and contributing to China A global brand.
If you want to know the
ultra fine grinding mill
price or have any questions about ultra fine grinding mill, please do not hesitate to contact us.
Phone: 008613917147829/0086-21-20236178
E-mail: info@clirik.com
Address: No.19 Fuqing Rd, Pudong New Area, Shanghai201201,China.