What mill can be used to grind calcium carbonate powder? The equipment manufacturer Clirik is an experienced mill equipment development and production enterprise. Aiming at the fine powder market, it provides special
ultra-fine grinding mill
equipment to meet production. To grind calcium carbonate powder, Clirik's calcium carbonate ultra-fine grinder equipment can help grind 325-2500 mesh powder with uniform fineness and full particle shape, which helps to increase the market added value of the finished product.
Details of

calcium carbonate ultra fine grinding mill
To grind calcium carbonate powder, the dry mill equipment used includes Raymond mill, vertical mill, ultrafine mill, ultrafine vertical mill, etc., to produce 80-2500 mesh powder. This article mainly describes the application of ultrafine powder Pulverizer equipment, this is also the fine grinding processing equipment developed by Clirik with great concentration. It mainly introduces two types of fine grinding processing equipment, namely HGM ultra-fine ring roller mill and CLUM ultra-fine vertical mill equipment.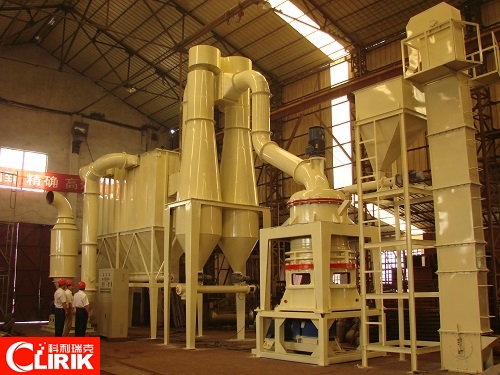 1. HGM ultra-fine grinding mill
This is a fine pulverizer that can increase production. It has comprehensive mechanical crushing properties such as rolling, milling, and impact. The performance of the product has reached the advanced level. The equipment is easy to use and maintain, low operating costs, and less wear-resistant materials. The ground click is small and the noise is low. It can focus on the special equipment for the non-mineral fine powder market such as dolomite, limestone, barite, heavy calcium and so on.
2. CLUM ultra-fine vertical mill
The mill is a mill equipment that meets the requirements for large-scale production in the field of ultra-fine powder, and can replace imported equipment and become a mill equipment for large-scale production of ultra-fine powder. Product fineness can produce 7-45μm powder, equipped with secondary classification system, fineness up to 3μm, suitable for grinding limestone, calcium carbonate superfine powder, calcite, marble, heavy calcium, kaolin, bentonite, gypsum, pyrophyllite, etc. Non-metallic mineral ultrafine grinding processing field.
How much does a

calcium carbonate ultra fine grinding mill

cost?
So, how do you sell professional
calcium carbonate ultra fine grinding mills
? Is the equipment expensive? In fact, the quotation of the equipment is closely related to the strength of the manufacturer, the quality of the mill, after-sales service, and the demand for the project. Let's take a look at the detailed analysis.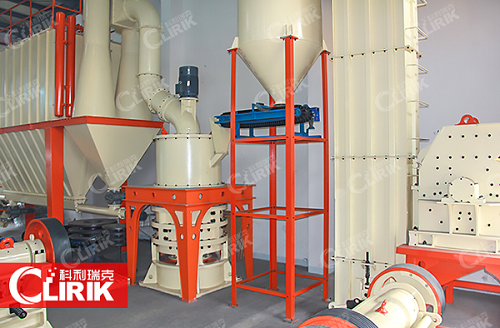 This is an important criterion that affects customers' purchase. A strong equipment manufacturer provides different mill quality and after-sales service. Only a manufacturer with a high reputation and high quality can escort each production line. The quality of the mill and the equipment price will be higher.
2. Product quality and after-sales service
High-end environmentally friendly mill quality and perfect after-sales service are important means to ensure the normal operation of the mill project. It is also an important factor that affects equipment quotations. Clirik has always been a customer-centric equipment manufacturer, providing high-end environmentally friendly and perfect after-sales service, and providing reliable and satisfactory services for project income.
This is an important factor affecting the selection and configuration of the entire milling production line and equipment quotation. As a manufacturer, Clirik will carefully understand the project grinding fineness, production capacity, equipment installation area and other information in the pre-sale service provided by Clirik, analyze and formulate a professional selection and configuration plan, and bring higher benefits and value to customers and friends.
For grinding calcium carbonate powder, welcome to choose Clirik calcium carbonate grinder; for grinding calcium carbonate fine powder, Clirik calcium carbonate superfine grinder is your trusted special equipment. Clirik Raymond mill, ultra-fine mill, ultra-fine vertical mill and other equipment are cost-effective, environmentally friendly and noise-reducing, and are very popular. Please call the 24-hour consultation hotline for details.
If you want to know the
ultra fine grinding mill
price or have any questions about ultra fine grinding mill, please do not hesitate to contact us.
Phone: 008613917147829/0086-21-20236178
E-mail: info@clirik.com
Address: No.19 Fuqing Rd, Pudong New Area, Shanghai201201,China.