For grinding feldspar powder, which manufacturer's feldspar mill can be used to increase production capacity? The mill manufacturer Clirik has accumulated a wealth of experience in mechanical processing and manufacturing. For new and old customers and friends of finely ground feldspar powder, it can provide ideal
ultra-fine grinding mill
equipment, and provide tailor-made design selection and configuration solutions for powder Industrial development contributes greater strength.
Ultrafine grinding mill equipment for grinding feldspar powder
Clirik provides various types of feldspar powder equipment, including Raymond mill, vertical mill, superfine mill, superfine vertical mill and other equipment. For fine powder, you can choose superfine mill and superfine vertical mill. Clirik tailors Design each set of selection and configuration schemes to create value for customers' grinding production lines. Let's take a look at the details of the special ultra-fine grinding equipment.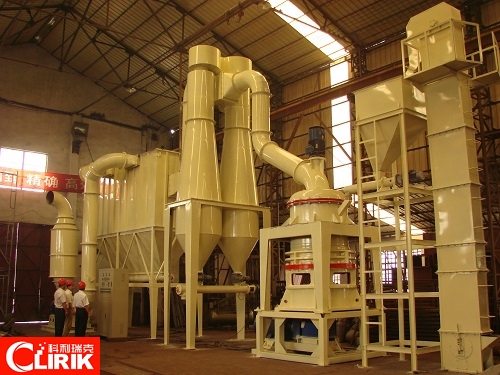 Introduction to the advantages of ultra-fine grinding of feldspar mill
HGM
ultra-fine grinding mill
is an ideal fine pulverizer. It has comprehensive mechanical crushing performance such as roller compaction, milling, impact, etc., can grind 325-2500 mesh powder, uniform fine powder, high productivity, complete set The equipment system is mainly composed of a host, a feeder, a classifier, a blower, a pipeline device, a storage hopper, an electric control system, a collection system, etc. It can grind talc, calcium carbonate, dolomite, potash feldspar, bentonite, kaolin, graphite, etc. ore.
1. Advantages: large crushing ratio and high energy utilization
It has the advantages of high-speed impact mill to produce powder and low consumption, and it has the product fineness close to jet mill.
2. High grading efficiency
The forced turbine grading system is adopted, the particle size is more uniform and fine, the fineness is adapted to the market demand, and the market competitiveness is improved.
3. Realize efficient dust collection
The full pulse dust collection system is adopted to achieve a dust collection efficiency of up to 99%, dust-free operation in the workshop, noise reduction and environmental protection.
4. Small wear
The grinding wheel and grinding ring are made of special wear-resistant steel, the service life of the equipment is improved, the structural strength can be guaranteed, and the shock absorption performance is better.
The CLUM
ultra-fine vertical mill
is a large-scale fine powder mill equipment for increasing production. It is a large-scale high-fine vertical mill that meets the requirements of energy saving and emission reduction. It can replace imported mills and break through the bottleneck of ultra-fine powder processing capacity. 7-45μm, equipped with a secondary classification system, with a fineness of up to 3μm. At present, this equipment is used in many industries such as papermaking, coatings, plastics, rubber, pigments, inks, and PVC.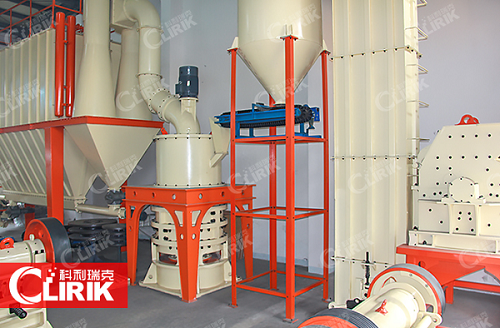 1. Advantages: low comprehensive investment cost
It integrates crushing, drying, grinding, grading and conveying, with simple process flow, few system equipment, compact structure layout and small floor space.
2. Easy to maintain
The grinding roller sleeve can be turned over and used, which prolongs the service life of wear-resistant materials and has low abrasion. The grinding roller and disc liner are made of special materials and have a long service life;
3. Reliable performance
The use of a new type of grinding roller sealing device, reliable sealing, and no need to seal the fan, further reducing the oxygen content in the mill;
4. High degree of automation
It adopts PLC fully automatic control to realize remote control, which is easier to operate and convenient for maintenance.
5. High grinding efficiency
Single machine has large production capacity, can use low-voltage electricity, and has higher grinding efficiency
6. Strong drying capacity
The equipment can be directly ventilated with hot air, and the drying capacity is strong, and the feed moisture is as high as 15%. No dryer is required, which can save investment costs.
Welcome customers and friends of fine powder to come to Clirik, a supplier of feldspar mills, to learn about the new environmentally friendly feldspar milling equipment for ultra-fine mills.
If you want to know the
ultra fine grinding mill
price or have any questions about
ultra fine grinding mill, please do not hesitate to contact us.
Phone: 008613917147829/0086-21-20236178
E-mail: info@clirik.com
Address: No.19 Fuqing Rd, Pudong New Area, Shanghai201201,China.