Which mill is more suitable for grinding 1000 mesh calcium carbonate powder? For the fine powder project, the
ultra fine grinding mill
equipment is the more commonly used grinding equipment, and it is also the fine powder deep processing mill recommended by Clirik to customers. The pulverizer is a high-capacity, low-energy pulverizing equipment, and an ideal equipment for grinding 1000 mesh calcium carbonate powder. Let's take a look at the application value of superfine mills.
Let's take a look at the working principle of the ultra fine grinding mill. For fine powder grinding, the ultra-fine mill is an economical, energy-saving, and noise-reducing grinding equipment. It can grind fineness between 325-2500 mesh. It is a fine grinding equipment for deep processing of non-metallic minerals.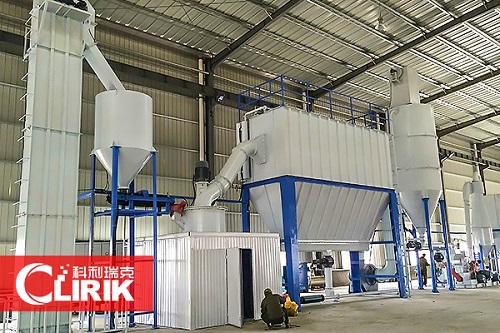 Clirik calcium carbonate powder preparation: HGM series

ultra-fine grinding mill
[Into the grinding material particles]: ≤20mm
[Production capacity]: 0.5-45t/h
[Scope of application]: Widely used in the production and life fields of electric power, metallurgy, cement, chemicals, building materials, coatings, papermaking, rubber, medicine, food, etc.
[Applicable materials]: It has high-yield and efficient grinding ability for various non-metallic mineral materials with Mohs hardness below 7 and humidity within 6%, such as talc, calcite, calcium carbonate, dolomite, potash feldspar, and bentonite , Kaolin, graphite, carbon, calcium carbonate, brucite, etc. have good grinding effect.
[Performance advantage]: This mill is an energy-saving and consumption-reducing equipment for fine powder processing, with a small footprint, wide use, simple operation, convenient maintenance, and stable performance. It is an economical and practical fine powder processing equipment.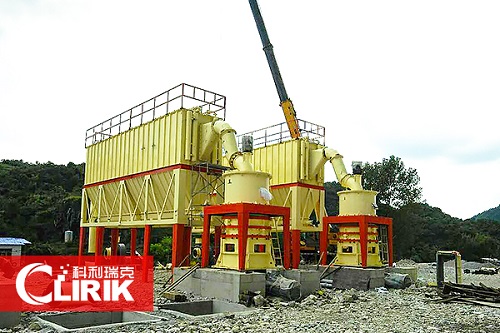 It is economical and practical fine powder processing equipment
Clirik provides tailor-made services. For the processing needs of 1000 mesh calcium carbonate powder, Clirik customized a professional selection and configuration plan. The designed powder production line plan is scientific and reasonable, with large capacity and low energy consumption, which is to help the mineral powder market increase production Mill equipment.
The 1000 mesh calcium carbonate mill produced by Clirik has a good sales in the market, and the user's evaluation is relatively high. The manufacturer has strong production strength, exquisite workmanship, rigorous process, high quality of equipment and long service life. The price is reasonable, and the equipment is sold at the ex-factory price, which can save the user's investment cost, after-sales service is guaranteed, and escort the user's later production, solve various production problems in a timely and effective manner, purchase with more confidence, and use it with peace of mind.
If you want to know the ultra fine grinding mill price or have any questions about ultra fine grinding mill, please do not hesitate to contact us.
Phone: 008613917147829/0086-21-20236178
E-mail: info@clirik.com
Address: No.19 Fuqing Rd, Pudong New Area, Shanghai201201,China.