Ultra fine mill also is named ultra fine grinding mill, micro powder mill, ultra fine mill is suitable for grinding materials with hardness less than 9 in Moh's scale and humidity less than 6 percent into fine powder.

Ultra fine mill is the new type mining equipment for making micro powders, fine powders,which is widely applied in the industries of metallurgy, mining, chemistry, cement, construction, refractory materials, ceramics, and so on.The purpose of the micro powder grinding mill is for super-fine grinding such as kaolin, limestone, calcite, marble, talcum, barite, gypsum, dolomite, bentonite mud, mica, pyrophyllite, sepiolite, carbon black, diatomite, graphite, alunite, fluorite, potassium feldspar, phosphorite, pigment, up to 200 kinds.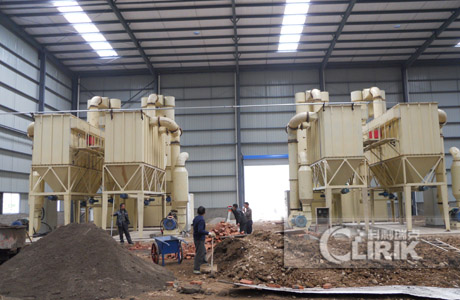 Ultra fine mill production line: consists of hammer crusher, bucket elevator, storage hopper, vibrating feeder, main unit, inverter classifier, cyclone collector, pulse duster system, high pressure positive blower, air compressors and electrical control systems.

More information about our ultra fine mill. You can leave your message on our website, our technical staff would contact you as soon as possible.