Calcite 2000 mesh D97

calcite powder production line mill equipment
Calcite is one of the most widely used minerals, and it is mostly used in the field of construction and chemical industry. The calcite fine powder used in these fields does not require high fineness, and it can basically meet hundreds of meshes. Usually 200-400 mesh calcite powder uses Raymond mill. The
calcite Raymond mill
can be realized, so if you want to build a 2000-calcite powder production line, what mill equipment should you invest in?
For example, industries such as papermaking, rubber, electronics, metallurgy, etc. may require the fineness of calcite fine powder to reach about 1000-2000 mesh. Such high fineness powder can only be processed using ultrafine grinding equipment.
Shanghai Clirik Machinery Co., Ltd.
has a complete set of calcite powder production line milling equipment production and processing system. The production process has passed through layers of checks, and the quality and safety are assured. The
calcite ultra-fine grinding mill
equipment has introduced the advanced European milling process, which greatly improves safety. The coefficient also improves work efficiency. The price of our company for the same equipment is also low. Welcome customers to visit our company.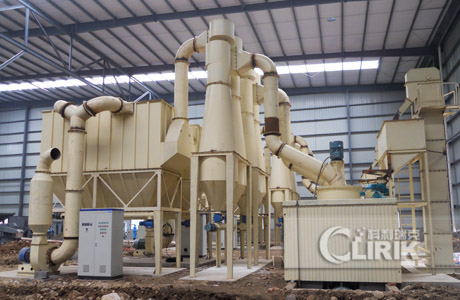 The price of
vertical mill
? The annual output of 100,000 tons of calcite 800 mesh grinding equipment? How much is one?
How much is the price of an annual output of 100,000 tons of calcite 800 mesh powder vertical mill? The vertical mill production line includes vertical mill host, PLC central control system, crusher, hoist, feeder, fan, pulse dust collector pulse, powder collector, packaging machine and other accessories.