These days are rainy days in Shanghai, the surroundings were getting wet. As a responsible website editor, I consulted with Clirik engineer, "how to maintain ultra fine grinder mill in rainy season?" And he gave me the following advice: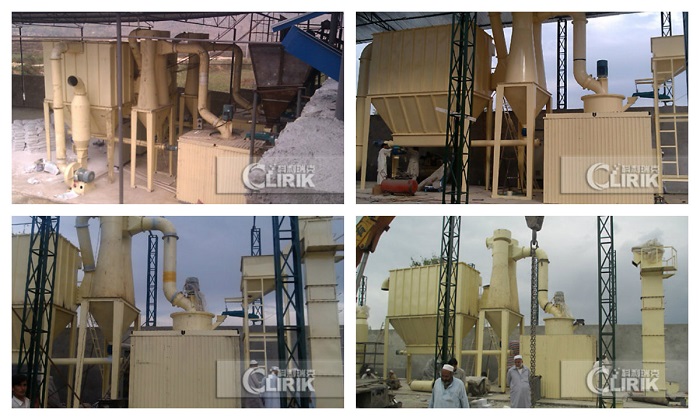 First of all, under rainy days, the parts of powder grinding mill will wear seriously. For example, belt transmission will deviate, aggregating difficulty to run practically. Thus will wear the belt and roller.

Secondly, under rainy environment, the humidity of raw materials will become high due to the moisture air. Thus will enlarge the friction between stone raw materials and hopper. If do not address it timely will cause serious results and lead to quality accident.

Thirdly, the selection for finished materials by powder grinding mill are difficult. The stone materials screening rate is low, screening hole will be blocked seriously. In rainy days , there are many mud, waste leaves in working site, which will block the channel.

Finally, during rainy days, we will overlook the maintenance work for powder grinding mill, which will enlarge cleaning and maintenance work. Thus will cause machine rust, bearing locking and parts lose, which buried invisible dangerous factors.

As we all know that the ultra fine grinder mill is very important for the stone powder making factory. We must take good care of our ultra fine grinder mill when it's working for superfine powder grinding, and we also need pay more attention to the change of ultra fine mill's working environment. Do you have other methods could protect ultra fine grinder mill in the rainy days, welcome to share with us.