We have mentioned before that limestone powder has a widely use range on the market, and the demand for limestone powder in various industries is increasing day by day. Limestone powder is one of the most indispensable materials for building materials, and is often used in cement production and mixing plant. So what kind of ultra fine powder grinding mill is most suitable for limestone powder grinding?

A complete set of limestone powder production line is the whole process from the broken limestone to the final powder after the ore has been mined. The complete set of equipment includes crushing equipment, conveying equipment, grinding equipment, dust removal equipment and so on. The core is limestone ultra fine powder grinding mill.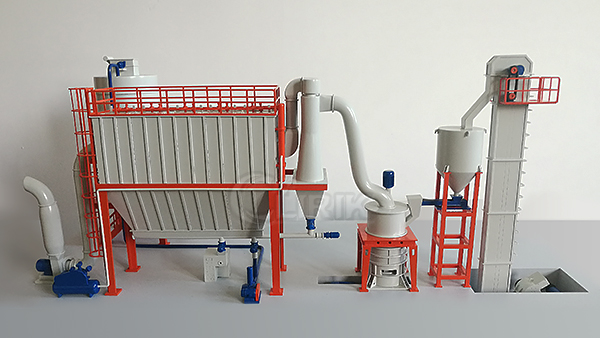 How much does it cost to invest in a limestone powder production line? It depends on your demand for output and fineness. For example: 8 hours daily work, daily production of 200 tons of limestone powder, proposed to buy this large ultra fine powder grinding mill, and other equipment include limestone crusher, bucket elevator, storage bin, electromagnetic feeder, pipe equipment, fan, dust remover, fan and so on. Because the specific configuration needs to be determined according to the actual situation, and there are many manufacturers, so the industry price difference is very clear, the price difference is about forty to eight hundred thousand.

The selection of the complete limestone powder production line makes the grinding of the limestone more simple. The limestone ultra fine powder grinding mill provides a guarantee for the customers to obtain economic benefits. Welcome new and old customers to visit our company for detailed inspection.