Barite is a very important non-metallic mineral raw material. The
barite grinding mill
is an important stone powder processing equipment. It can be used in the industrial field after the barite is processed into powder.
Barite powder use
1. Weighting agent for drilling mud
Generally used drilling mud and clay have a low specific gravity. Therefore, it is necessary to add barite powder to the mud to increase the specific gravity of the mud, so as to maintain balance with the underground oil and gas pressure to avoid a blowout accident.
2. Industrial filler
Barite powder is widely used as a filler in industrial fields. For example, in the paint industry, the strength and durability of the film can be increased, and the hardness of rubber and plastic can be improved in the rubber and plastics industries.
3. Mineralizers in the cement industry
Barite powder can be used as a mineralizer in the cement industry. Mineralizers used in industry can increase the whiteness and strength of cement.
It can be seen that the use of barite powder is quite extensive, and as a result, the demand for barite milling equipment is constantly increasing. Shanghai Clirik is a high-tech enterprise that produces mining mills. For the processing of barite, it can provide targeted grinding machines according to the fineness requirements, such as
high-pressure grinding mill, micro powder grinding mill, Raymond roller mill
and
ultrafine vertical grinding mill
, etc.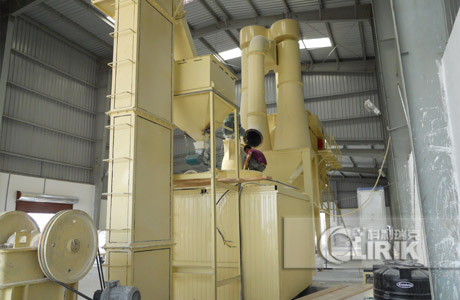 The general mill is divided into coarse grinding, fine grinding and ultra-fine grinding. In the industrial milling equipment, the ultra-fine grinding machine is selected. Compared with the traditional milling machine, the ultra-fine grinding mill has higher production efficiency and can The processing material has a fineness of 325 to 2500 mesh barite powder, a wide processing range, a wider application of barite powder, and a considerable economic benefit. It is a popular equipment on the market, and its excellent performance has been It has been confirmed in the barite powder production line in large areas and can be said to be an ideal equipment in the barite powder industry.