First, ultra fine mill for industrial waste treatment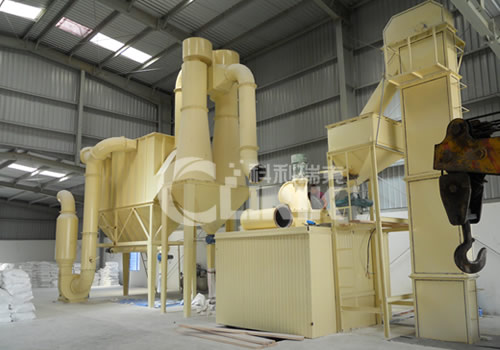 Speaking of the treatment of industrial waste, mine owners will invariably choose vertical mill, at the same time, in the purchase of equipment, most manufacturers will choose vertical mill. However, today, the Shanghai Clirik states to introduce a ultra fine mill, which is more efficient in slag ultra-fine grinding processing, has greater product fineness span in the slag market.

Second, ultra-fine grinding mill's treatment process
When ultra-fine grinding mill process the material, one ton of material's consumption is 80kw, which is 60% of the vertical mill. So it's good for energy saving. Its material in the mill can be dried to 20% moisture, and it has good adaptability of the materials, so it's easier to form large-scale production lines. Thus, you can know, ultra-fine grinding mill occupy the slag market because of a significant energy saving effect.

Currently the most advanced ultra-fine grinding mill system, compared to other grinding systems, set drying, grinding, separator in one, with characteristics of a simple system, high output of single machine, and particle shape of grinding system is superior to other products'.