Milling product by Clirik Machinery -

ultra fine mill

, is the preferred equipment for processing fly ash. By basic excitation and water thermal excitation, activation method of trinitarian can be very effective to low grade fly ash. Alkaline excitation, which can be used under hydrothermal conditions, can be very effective to improve the activity of fly ash. But it must be added a certain amount of water reducer to improve the compatibility, because its dried hydration products have a poor compatibility with cement clinker. Thus, the effective activity of fly ash will be manifested. Otherwise ash characteristics inspired of coal ash was covered up.

As the large milling machine manufacturer, Shanghai Clirik Machinery's raymond mill, ultra fine mill and other grinding mills can be used to deal with marble, limestone, calcite, and other materials with a Moh's hardness of not more than 7. It includes 280 kinds of materials in total. The output is between 500 to 2000 mesh. So our grinding mill must meet to the requirements from all countries.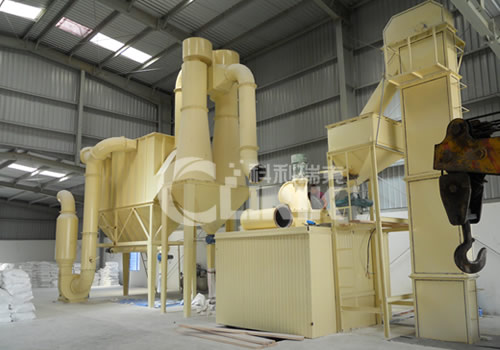 My company's

ultra fine mill

with fluid mechanics can compare with the jet mill, which successfully resolved the big problem of high domestic costs of jet mill. So it's a high-efficient ultra grinding mill. Using of ultra fine mill provides more favorable conditions for calcium carbonate milling industry.

If you are interested in our products or have any questions, please do not hesitate to contact us.
Phone: 0086-21-20236178 008613917147829
Email: sales@clirik.com