Ultra Fine Powder Mill
has a great work intensity, suitable for all kinds of milling work in different environments, but as long as the daily maintenance and maintenance in place, no matter in spring or cold winter, Ultra Fine Mill will be able to keep continuous high and stable operation.
Superfine mill in the process of installation and use, need for fixed personnel who has a certain level of technology to be responsible and custody. Before installation of Ultra Fine Grinding Mill, you should do the training for operation staff to be familiar with the operation specifications of machinery.
In order to normal operation of ultra-fine mill equipment, equipment maintenance and operation system should be made o ensure long-term safety milling operation.At the same time, there must be necessary maintenance tools and grease and the corresponding parts. After a period of service time, should be overhaul and maintenance, including repair and replacement to while blades and grinding rings and other wearing parts.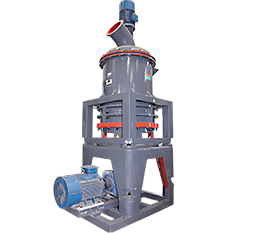 With the continuous operation of ultra-fine mill, there is a certain friction between the various components. So after a period of time of using ultra-fine grinding equipment, the oil will need to be added in the appropriate parts to form an oil film. Oil film with sufficient thickness can increase the distance between the sliding surface, reducing wear between the equipment components, reducing damage caused by abrasive contamination and surface roughness.
In short, the daily maintenance play an irreplaceable role in the use of ultra fine mill, which requires us according to the need to correctly select the oil, and keep regular maintenance. Only in this way, your Ultra Fine Powder Mill will have a long service life.