Industrial production in our modern life has occupied a considerable market, a lot of things tend to be industrialized.Many mines, chemical industry, mining of stone grinding fineness requirement is quite high, general crusher can no longer satisfy the production requirements of customers.When choosing mining grinding equipment attached great importance to a lot of enterprise product performance and the fineness of grinding, not hesitate heavy gold to buy overseas products, such a struggle because they don't know a good mill company, domestic products with high performance.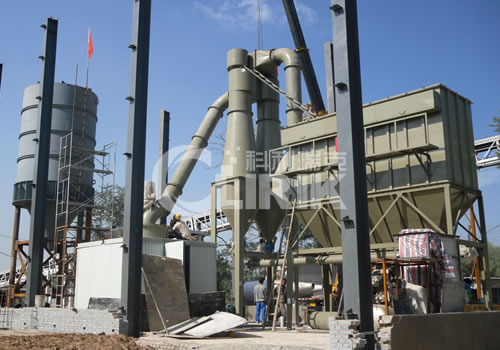 Shanghai clirik co., LTD. Is a specializing company in the production of manufacturing large mining machinery equipment manufacturers, our company production of ultra fine powder grinding mill. grinding fineness of between 300-3000 meshs can be adjusted, and can satisfy the needs of customers.In the long-term production process, ultra fine powder grinding mill has its own system of my company, its main equipment are hammer crusher, bucket elevator, surge bin, vibration feeder,ultra fine powder grinding mill host, frequency powder classifier, double cyclone set device, pulse dust removal system, high pressure blower, air compressor, electric control system.
Above is for my company the simple introduction of the production of
ultra fine powder grinding mill
, our company adopted a full set of automation system in the process of work, It doesn't need manual operation,it reduce the laborfor the enterprise , ultra fine powder grinding mill the high fineness, high flexibility and brings to the enterprise in the production of a lot of convenient.Shanghai Clirik professional
ultra fine powder grinding mill
company, to provide the best quality for customers.
E-mail:Ammy@clirik.com