Sodium feldspar is processed by HGM
ultra fine powder grinder
to produce fine powder from 325 mesh to 2500 mesh. The main machine of HGM ultra fine powder grinder is equipped with a large powder output range. HGM80 ultra fine powder grinder is a lightweight investment milling machine of HGM ultra fine powder grinder. Can produce 325 mesh to 2500 mesh albite powder. The powder output range is large and the adjustability is strong.  
Ultrafine mill manufacturer Clirik new
sodium feldspar ultra fine powder grinder
HGM ultra fine powder grinder: 325 mesh to 2500 mesh powder grinding mill.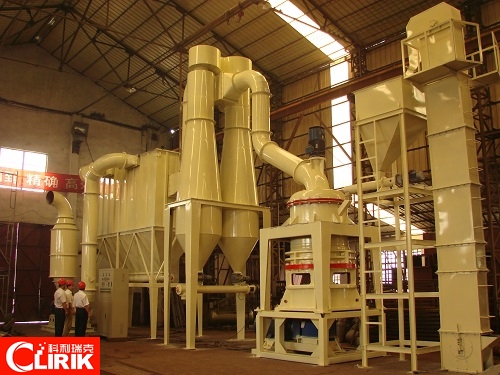 325~2500 mesh

HGM ultra fine powder grinder
[Model]: HGM80 ultra fine powder grinder
[Into the grinding material size]: ≤10mm
[Complete power]: 237KW
[Weight of the whole machine]: 20 tons
[Production capacity]: 1.3-6.8t/h
[Finished product size]: 0.04-0.005mm
[Pulverizing field]: Clirik, a manufacturer of ultra fine powder grinder, targets various non-metallic mineral materials with a Mohs hardness below 7 and a humidity of less than 6%. The grinding and processing of calcium carbonate, dolomite, potash feldspar, bentonite, kaolin, graphite, carbon and other materials are widely used in the fields of power, metallurgy, cement, chemical industry, non-metallic mineral powdering, food, medicine and so on.
[Performance characteristics]: It has comprehensive mechanical crushing performance such as rolling, grinding, impact, etc. It focuses on the non-metallic ore deep processing field, with small footprint, strong complete set, wide use, simple operation, convenient maintenance, stable performance and high efficiency Notable features such as energy saving. HGM80 ultra fine powder grinder is currently a large-scale, energy-saving and consumption-reducing new ultra-fine ring roller mill in China.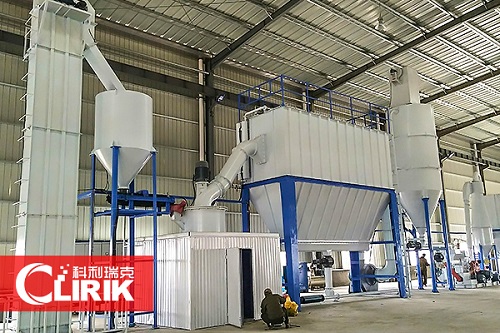 Sodium feldspar is used as the raw material for the glass industry (about 50-60% of the total consumption), and the consumption in the ceramics industry accounts for 30%. The rest is used in other industries such as chemical industry, abrasives, glass fiber, and welding electrodes.
Glass flux: Feldspar is one of the main components of glass mixture. Feldspar contains high Al2O3, low iron content, and is more fusible than alumina. It has a lower melting temperature and a wider melting range. It is mainly used to increase the alumina content in glass batches, reduce the melting temperature and increase the alkali content in glass production. To reduce the amount of alkali. In addition, the process of turning feldspar into glass after melting is relatively slow, and the crystallization ability is small, which can prevent crystals from being precipitated during glass formation and damaging the product. Feldspar can also be used to adjust the viscosity of glass. Generally, potassium feldspar or albite is used for various glass mixtures.
Ingredients of ceramic green body: Before firing, feldspar can play the role of barren raw material, reduce the drying shrinkage and deformation of the green body, improve the drying performance, and shorten the drying time. During firing, it can be used as a flux to reduce the firing temperature, promote the melting of quartz and kaolin, and diffuse into each other in the liquid phase to accelerate the formation of mullite. The feldspar glass body generated in the melting is filled between the mullite crystal grains of the green body to make the green body dense and reduce voids, thereby improving its mechanical strength and dielectric properties. In addition, the formation of feldspar glass can also improve the light transmittance of the green body. The amount of feldspar incorporated into the ceramic body varies with different raw materials and product requirements.
Enamel raw materials: mainly blended with feldspar and other mineral raw materials to form lang. The amount of feldspar is usually 20-30%.
Abrasive: Feldspar is commonly used as the component of ceramic cement when making grinding wheels, and its content is 28-45%.
Others: Potash feldspar can be used as raw material for extracting potash fertilizer.
If you want to know the ultra fine powder grinder price or have any questions about ultra fine powder grinder, please do not hesitate to contact us.

Phone: 008613917147829/0086-21-20236178
E-mail: info@clirik.com
Address:

No.19 Fuqing Rd, Pudong New Area, Shanghai201201,China.