What is Diatomite?
The ingredients of diatomite come from ancient times, and the algae in the water that have become fossils are formed after being ground into a fine powder by a grinding machine. This fossil formed by a single-celled plant, after being ground into a fine powder, not only contains extremely high silicon content, but also contains many minerals and a large amount of protein. Diatomite powder is not only a nutritious food, but also has insecticidal functions. I believe that many friends who grow flowers and plants are more familiar with diatomite and like to buy it to kill insects because it is a very safe insecticide.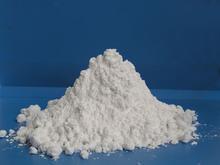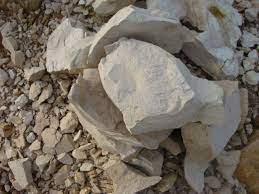 What is the use of diatomite powder?
Diatomite ground into powder has many uses and many values
Diatomite powder products: Diatomite powder can be used as a filter aid or as a functional filler;
Food additives, wine and beverage filtration, pharmaceutical filtration, water treatment filtration, chemical filtration, etc.
Fillers for paints and coatings, Fillers for rubber industry, Fillers for agricultural pesticides, Fillers for daily chemical industry, etc.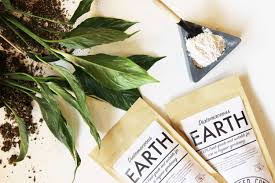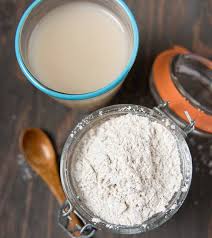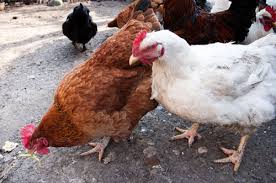 HGM Diatomite Ultrafine Grinding Mill
HGM diatomite ultrafine grinding mill mainly consist of main unit, classifier, powder collector, dust cleaner, blower, muffler, sound-proof room, crusher, bucket elevator, storage hopper, feeding part, air compressor, and the he pneumatic conveying system. The processing line can finish the grinding and collecting working completely.

The final fineness of the grinding materials can be adjusted between 325 meshes and 2500 mesh (47-5 micron), and the product fineness can reach D97 ≤5μm.
The small-middle scare grinding mill
The HGM80, HGM90, HGM100 model is with one set of cyclone, bag filter,blower which makes sure for the final powder fineness.

The large scare grinding mill
The HGM125, HGM1680 model is with two sets of cyclone, bag filter, blower. Which is for the working efficiency to get the large capacity.




Benefits of grinding diatomite with HGM ultrafine grinding mill:
1. High efficiency
Under the same final size and the same motor power, the capacity of the micro-powder mill is twice that of the jet mill, hybrid mill and ball mill.
2. Long spare parts life
The ring and roller are made of special wear-resistant materials with high utilization rate. With the same grinding materials and special dimensions, the life cycle of spare parts is about one year, which is 2-3 times longer than impact mills or turbo mills.
3. High security and reliability
4. High fineness, flexible adjustment, product fineness can reach D97≤5um.
5. The application of pulse dust collector and muffler greatly reduces dust pollution and noise.
Working Principle of HGM Diatomite Ultrafine Grinding Mill:
The main bearing and each dial are driven by electromotor of main machine through reducer, and numbers of rollers, which are rolling in the ring, are driven by dial through plunger. The materials will be driven to the edge of dial by centrifugal force and fall down into the ring, crushed and grinded by roller, and become powder after production of three rings.
The high pressure centrifugal blower will inhale air from outside and blow the crushed materials to classifier. The rotating turbo in the powder concentrator will make the coarse material return to the mill and reground, while the fineness will mix with the air and go into the cyclone and be discharged in the discharge bin, which is at the bottom of it. The air, which mixed with very little fineness, will be purified by impulse duster and discharged by blower and muffler.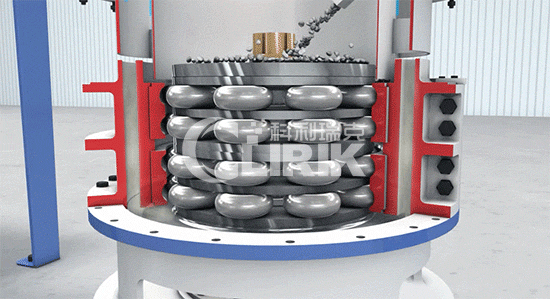 What's feature of diatomite powder ground by the HGM ultrafine grinding mill?
The ground diatomaceous earth powder has fine water chestnuts that are as sharp as broken glass. These water chestnuts that can only be observed under a microscope, as long as they are attached to the insects, will pierce the insect's body, causing the insect to dehydration and die.
It can kill almost all garden pests, and it is safe and edible for humans and animals, so it is loved by flower growers. Of course, friends who have pets can also use it to eliminate lice on dogs, and it will not harm the dog.