Shanghai Clirik Machinery Co. Ltd., is a high technology enterprise specializing in R&D and manufacture of industrial grinding equipment. Shanghai Clirik has a high level of science and technology, industrial milling equipment ultra fine powder grinding mill, Raymond mill, high pressure production suspension mill, vertical roller mill, the European version of coarse grinding quality, widely used in mining, building materials, chemical industry, transportation and other industries.

Not only that, Shanghai Clirik will never stop the development of new technology products, is still in constant innovation, to provide high quality products for customers, we dedicated continuous innovation and development, continuous exploration in research and innovation on mill equipment.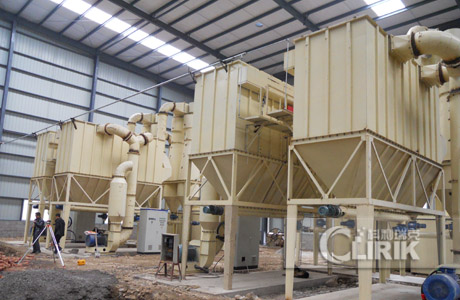 We have a full range of mill models, reasonable ultra fine powder grinding mill price, high quality grinding machine quality and so on. the products produced by the ISO9001 quality system certification, is the milling machine industry leader. If you have the demand of Shanghai milling machine, Clirik welcome you, we provide free timeliness for you, the authority of the high quality grinding mill, we strive to make our customers with a small investment benefit.

If you want to buy one good quality ultra fine powder grinding mill. Why not choose our Shanghai Clirik as your cooperative partner? More information about our ultra fine powder grinding mill and other types of mining equipment, welcome to leave your inquiry here, we would contact you soon.