Shanghai Clirik Machinery Co. Ltd., has devoted into ultra fine powder grinding mill fields for more than 20 years, especially in the mining industry, Clirik machinery and equipment production of coal powder and milling equipment will be into small volume can be used as fuel, the operation process is simple, a few sets of milling equipment can reach the standard of equipment, through a variety of factors in the production of a comprehensive analysis, the circumstances may arise in judgment, then the effective operation mode of production optimization, power saving and operation method.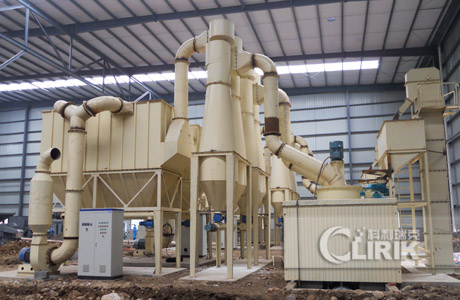 In the powder making system of ultra fine powder grinding mill, a boiler generally have two sets of equipment for grinding, when the ultra fine powder grinding mill at working, according to another set of start and stop the deposit amount of powder, so as to meet the fuel consumption, and another set of devices can be shut down for 8 hours, saving a considerable amount, accurately grasp the increase of broken beauty rate, reduce the power loss of the fearless grinding mill; pressure control in the high limit, the detection system of ventilation, and timely adjust the coarse powder separator baffle opening and other measures to control the particle size of pulverized coal and reasonable amount, thereby reducing the trouble.

As a professional mining equipment manufacturers, Shanghai Clirik Machinery has been adhere to the science and technology of our ultra fine powder grinding mill, customer satisfaction as the service philosophy, honesty, innovation, perfect equipment, with reasonable scheme, perfect customer service, obtained the domestic and foreign customers praise, welcome friends from all walks of life to our company site visits, the scene mill use general details with you to create a future.