Marble is a common calcium carbonate rock, which is very beautiful after polishing, and is usually suitable for craftsmanship carving, decorative buildings and other fields. Marble will produce a lot of waste, scraps and scraps in the process of cutting. These scraps are also very good resources and can be processed and reused. How to realize the recycling of these marble scraps? What equipment is required?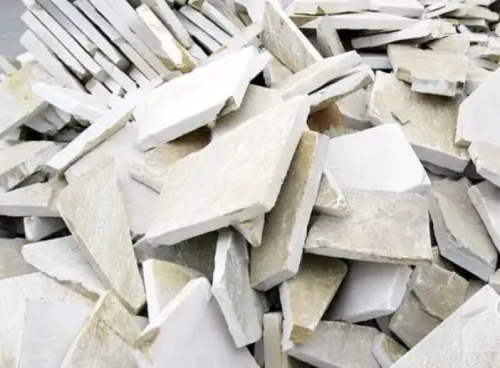 How to recycle marble corner waste?
The marble waste is crushed and processed into stone, which can be used in the construction, chemical and rubber industries. In road construction, it is mixed with cement, asphalt, etc. to become a solid subgrade filler. It can also be made into artificial sand, foundry sand, marble mosaic, etc. Even if conditions permit, it can also be ground into powder for use in chemical and other fields.
In a word, as long as the marble waste is handled well, the waste and leftovers can be turned into treasures and useful materials.
What equipment is used for the treatment of marble corner waste?
Generally, the corner waste of marble is the scrap after cutting, the size of the block is different, and the hardness of marble is between 2.5 and 5, which is not easy to break. Considering all aspects of the material, it is recommended to choose a jaw crusher, a cone Crusher, impact crusher, etc. are more suitable.
>> Jaw Crusher
The machine adopts the working principle of extrusion and crushing, the crushing cavity is deep and there is no dead zone, which improves the throughput. The use of oversized bearings and forged spindles has greater bearing and crushing force, and the flywheel design can effectively reduce vibration and run more smoothly, which can easily complete the rough processing of marble.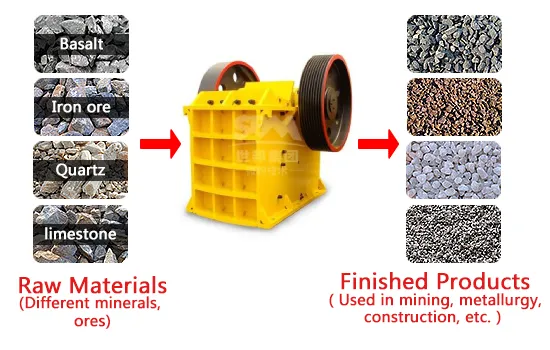 >> Cone Crusher
The cone crusher is used as the second-stage crushing in the marble processing production line. The machine adopts the principle of lamination and crushing. The cost is too high, and the service life is increased.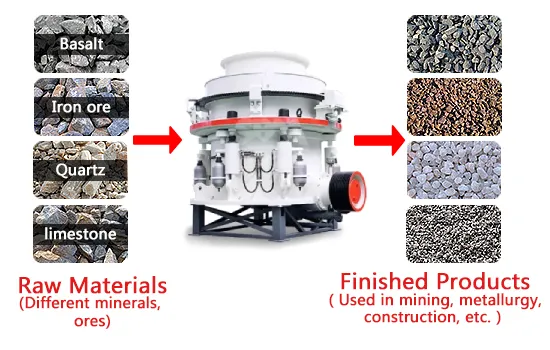 >> Impact Crusher
It can be finely crushed to make sand, and has shaping effect. The output is 0-5mm. It adopts the combination of two working methods: stone-on-stone and stone-on-iron. The impact angle of deep cavity impeller and crushing cavity is improved, the throughput is increased, and the middle and peripheral feeding is flexible. At the same time, it adopts a combined throwing head, only need to replace the worn part, the surrounding guard can be turned up and down, reducing the cost of use, and the hydraulic cover opening device is convenient for inspection and maintenance.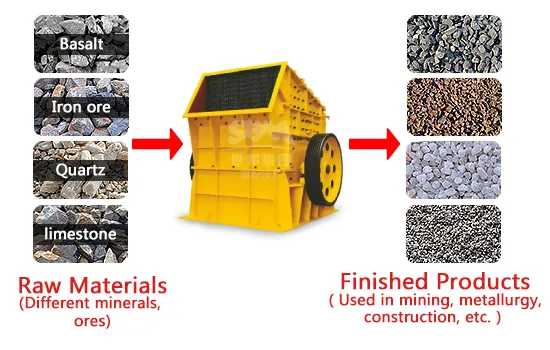 Note: According to the size of the raw materials, it is decided whether to configure the crusher. If the particle size can be directly entered into the sand making machine, the crusher may not be configured; , spray, noise reduction device, which can control the pollution of dust and noise, and can also set up a sedimentation tank to sediment sewage to avoid water pollution.
When conditions permit and the application standards are met, industrial pulverizers such as Raymond mill, high-pressure micropowder mill, and ultra-fine mill can be used to grind marble waste into powder.
Capacity: 1-30 t/h
Input size: 0-30 mm
Final product size: 50-325 mesh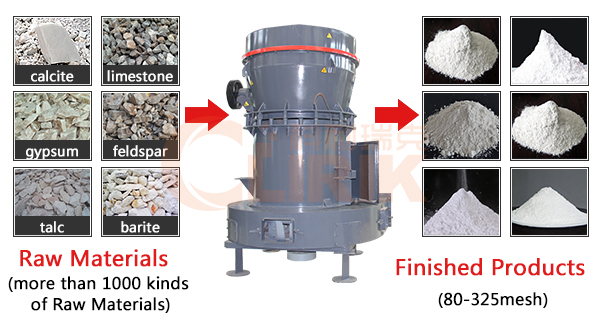 >> High pressure micro powder mill
Capacity: 1.5-7.5 T/H
Input size: 0-35 mm
Final product size: 60-800 mesh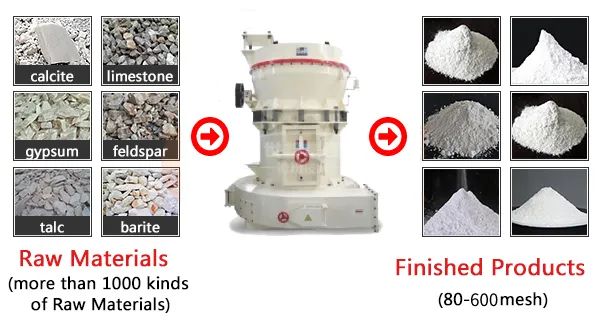 >> HGM ultrafine grinding mill
Capacity: 0.2-45 t/h
Input size: 0-20 mm
Final product size: 150-3000 mesh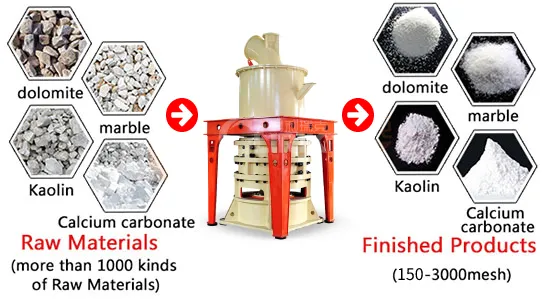 CLIRIK has a mature R&D, production, sales and service system. We provide you with one-stop EPC project general contracting services to help you shorten the construction period, save investment costs, reduce investment risks, and start production early and benefit early.