For barite ore powder, what equipment can pulverize fine powder? For example, what type of equipment is better for grinding 325-2500 mesh powder? As a professional R&D and manufacturing company for barite ore powder mills, Clirik manufacturer recommends the use of
ultra-fine grinding mill
equipment to produce fine powder. Clirik's customized and exclusive barite powder production line has a scientific and reasonable price and a more scientific selection plan configuration to help customers Bring high income and high value.
About Clirik, see what customers say
Clirik has a wealth of experience in mechanical processing and manufacturing, and has a development vision that keeps pace with the times, as well as a keen market insight. According to market demand, he timely adjusts the product structure, continuously optimizes product quality, and meets more and more mineral powder projects. demand. Many new and old customers and friends have spoken highly of Clirik. They believe that Clirik's product quality is not only of good quality, but also breaks through the milling drawbacks of many traditional mills, and truly improves the grinding efficiency and powder quality, and the mill has high operating efficiency, With more reliable performance, excellent powder quality, excellent particle shape, and high degree of equipment automation, it can be said to be a right-hand man in the non-mining industry.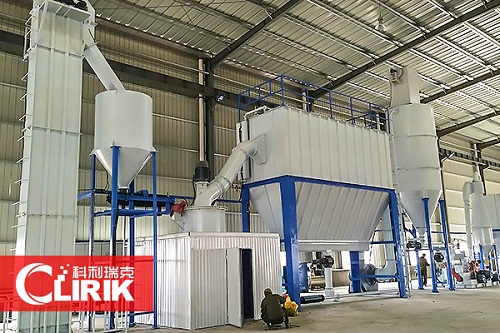 After years of hard work and development, Clirik's Raymond mill, ultra-fine mill, vertical mill, ultra-fine vertical mill and other equipment are becoming more and more popular. They can meet the production needs of 80-2500 mesh powder and are many new and old customers. The professional ore mill favored by friends. At present, these equipments are widely used in many industries such as non-metallic mines, solid waste residues, coal mines, cement plants, thermal power plants, metallurgical building materials and so on.
Ultrafine grinding equipment for grinding fine powder
For grinding fine powder, you are welcome to choose a new type of environmentally friendly
ultra-fine grinding mill
equipment to achieve efficient delivery. Clirik's ultra-fine mill is a special equipment for fine powder processing projects. It has comprehensive mechanical crushing properties such as roller compaction, milling, and impact. It can grind 325-2500 mesh powder. It can be used in dolomite, marble, barite, Limestone, talc, calcium carbonate and many other projects have been widely promoted and applied. Therefore, the fine mill equipment is a right-hand man to promote the high-yield and high-efficiency production of the non-metallic ore fine powder project. Welcome customers and friends to visit and inspect.
Clirik mine mill equipment-HGM

ultra-fine grinding mill
*Weight*: 17.5-70t
*Production capacity*: 1-22t/h
*Finished product size*: 5-45μm
*Application areas*: Widely used in production and life fields such as papermaking, coatings, plastics, rubber, inks, pigments, building materials, medicine, food, etc.
*Practical materials*: It has high-yield and efficient grinding ability for various non-metallic mineral materials with Mohs hardness below 7 and humidity within 6%, such as talc, calcite, calcium carbonate, dolomite, potash feldspar, and bentonite , Kaolin, graphite, carbon and other non-minerals have good grinding effect.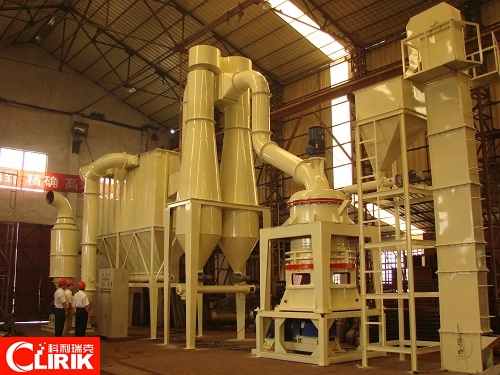 What is the price of the

barite powder production line

?
For grinding barite ore powder, Clirik manufacturers can provide a professional barite powder production line selection plan, and formulate a one-to-one plan, so that the price of the barite powder production line is more scientific and more reasonable. If there is a barite ore powder project, you are always welcome to come to the factory to provide information on the fineness of grinding, production capacity, equipment installation area and other information to obtain detailed plans and product quotations.
Welcome to the factory to learn about the ultra-fine mill equipment. Clirik provides solutions for barite powder production line. The price of customized barite powder production line is more scientific and reasonable. Call the hotline for more exciting information.
If you want to know the barite ultra-fine grinding mill price or have any questions about barite ultra-fine grinding mill, please do not hesitate to contact us.
Phone: 008613917147829/0086-21-20236178
E-mail: info@clirik.com
Address: No.19 Fuqing Rd, Pudong New Area, Shanghai201201,China.