Clirik
CLUM vertical mill
for 400 mesh silica powder mill production line, can produce silica powder with a particle size of 10-40um (100 mesh to 400 mesh). The output is 1-3t / h ton. To meet the application development and powder requirements of silica, the CLUM vertical mill is environmentally friendly and energy efficient.
100 mesh ~

400 mesh silica powder mill silica ore mill CLUM vertical mill
[Feeding size]: 50mm
[Fineness of powder]: 100-400 mesh
[Output]: 85-730t / h
Process flow of

silica powder mill
According to the moisture content of the silica vertical mill, the raw materials are dried by means of a dryer or by passing hot air through the mill.
Silica vertical mill feed
After the silica powder is crushed, the small pieces of silica are sent to the storage hopper by the elevator, and then sent to the CLUM vertical mill grinding chamber by the feeder for grinding.
The fine powder after silica vertical grinding is classified by the classification system, and the unqualified fine powder is classified by the classifier and returned to the main body of the vertical mill for re-milling.
Collection of finished products
The fine powder meets the airflow and enters the dust collector through the pipeline for separation and collection. The collected finished powder is sent from the conveying device to the finished product bin through the discharge port, and then packed with a powder tanker or automatic baler.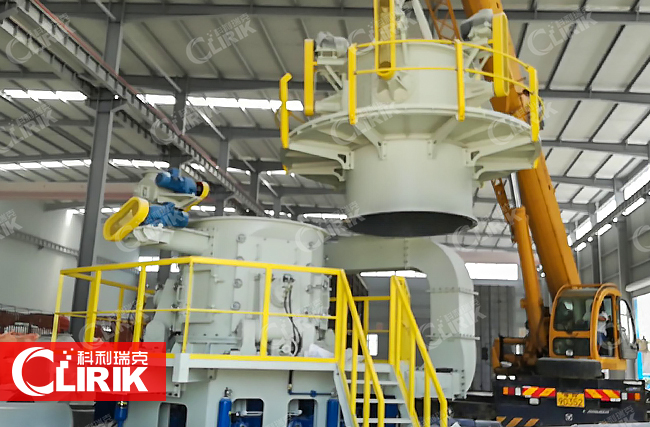 400 mesh

stone powder mill

small vertical mill price
The price of the 400 mesh stone mill is not limited to the price of a single host. A complete silica production line must also include silica crushers, feeders, dust collectors, packaging machines and other ancillary equipment. If you need a quote, please call Guilin Clirik small vertical mill department 0086-021-20236178.
Clirik is a professional mill manufacturer. Consult with silica mill, Raymond mill, vertical mill. Please pick up the phone in your hand and call our national consultation hotline:
008613917147829