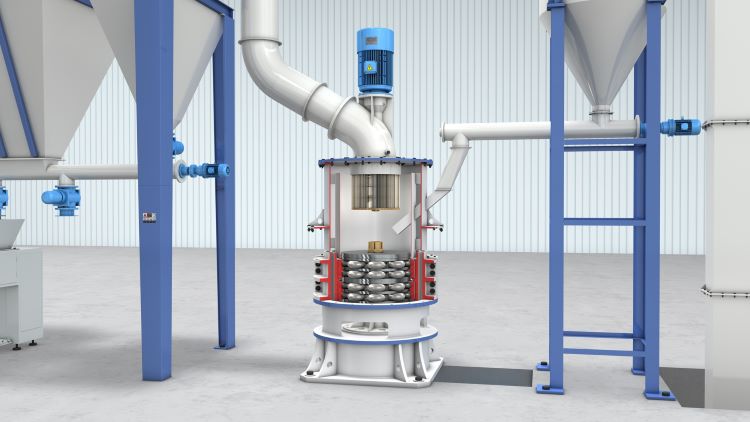 Ultra fine grinding machine is important equipment of industrial raw and energy production. Clirik is one of the most professional grinding equipment in China. Clirik's ultra fine grinding machine has some advantages:

1. Low investment. Under the same finished size, the investment of ultra fine grinding machine is less than that of jet mill. Low cost, and short recovery period.
2. High starch yield. Under the same finished size and motor powder, HGM series ultra fine grinding machine 's capacity is twice as much as jet mill, mixing grinder and ball mill, and energy consumption decreased 30%.
3. Long lifecycle of spare parts. The ring and roller are forged by special materials with high utiliziation. Under the same grinding materials and finish special size, the lifecycle of spare parts is about one year, which is 2-3 times longer that imoact mill or turbo mill. Furthermore, the lifetime can reach 2-5 years for grinding calcite carbonate.
4. High fineness. The final fineness of the grinding materials can be adjusted between 325 meshes and 2500 mesh(47-5micron), and the product fineness can reach D97≤5μm.
5. Environmental-friendly. The application of pulse bag filter and muffler greatly alleviates dust pollution and noise.

Clirik's ultra fine grinding machine will be the good hand for you. Clirik will bring out great benefit for you.