Ultra fine grinding machine is for super-fine grinding materials with hardness less than 6 in Moh's scale and humidity less than 6 percent such as kaolin, limestone, basalt, calcite, marble, talcum, barite, gypsum, dolomite, bentonite mud, mica, pyrophyllite, sepiolite, carbon black, diatomite, graphite, alunite, fluorite, potassium feldspar, phosphorite, pigment, up to 200 kinds. The granularity (or final size) of the finished products can be freely adjusted between 325-3000meshes (0.045-0.0057mm), and the capacity (ton/hour) ranges from 0.4T/H to 12T/H depending on the final size and the grinding materials.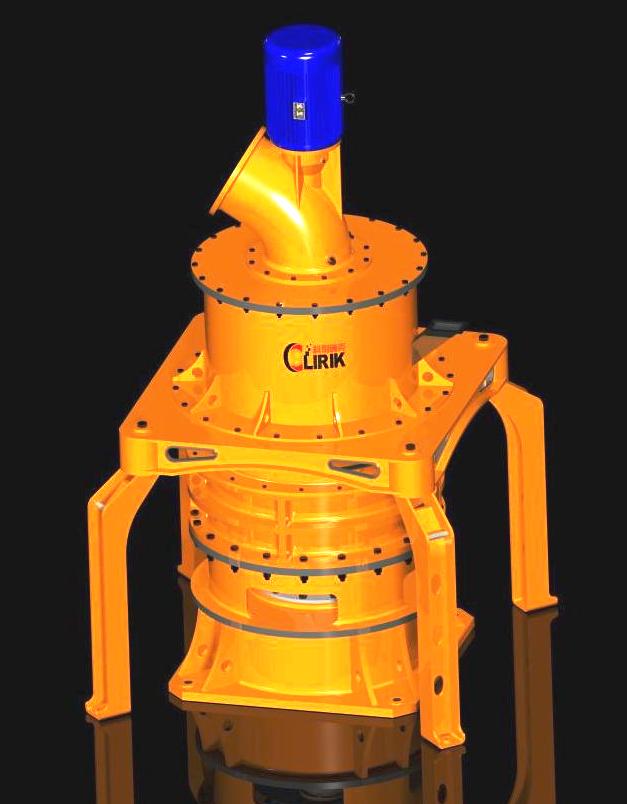 Technical data of Ultra Fine Grinding Machine:


Model
HGM80
HGM90
HGM100
HGM100A
HGM125
Ring Diameter(mm)
800
930
1035
1035
1300
Ring Number (PCS)
3
3-4
3
4
4
Roller Number(PCS)
21
24-32
27
34-36
40-44
Main Shaft Speed (r. p. min)
230-240
200-220
180-200
180-200
135-155
Input Size (mm)
≤20
Finished Size (um)
5-47(325-2500)
Capacity (t/h)
0.5-4.5
0.6-6.5
0.7-7
1-8.5
1.5-12
Outlet Size L*W*H (m)
13.9*4*6.2
14.7*4.8*7.2
18*4.6*8.6
18*4.6*8.6
14*9*10.25
Motor powder (KW)
145-165
185-204
263
263-290
380-430

The policy for running the factory of our company is "providing first-class products and satisfactory service". President of Clirik, together with all colleages sincerely hopes to cooperate with friends of all circles to create a brilliant future.