Coal ash ultra fine grinding machine is the new type mining equipment for making micro powders, fine powders,which is widely applied in the industries of metallurgy, mining, chemistry, cement, construction, refractory materials, ceramics, and so on. Powder coal ash are processed by coal ash ultra fine grinding machine which is specializing in producing fine superfine powder. Fine powder grinding machine mainly consist of main unit, classifier, dust cleaner, powder collector, blower, muffler, hammer crusher (can be replaced by jaw crusher), bucket elevator, sound-proof room, storage hopper, vibrating feeder and so on.

Coal ash, also known as fly ash, is one of the residues generated in combustion, and comprises the fine particles that rise with the flue gases. The ways of fly ash utilization include: Concrete production, as a substitute material for Porland cement and sand; embankments and other structural fills; grout and flowable fill production; waste stabilization and solidification, consmetics, toothpaste, PVC pipe, paints and undercoating, filler in wood and plastic products.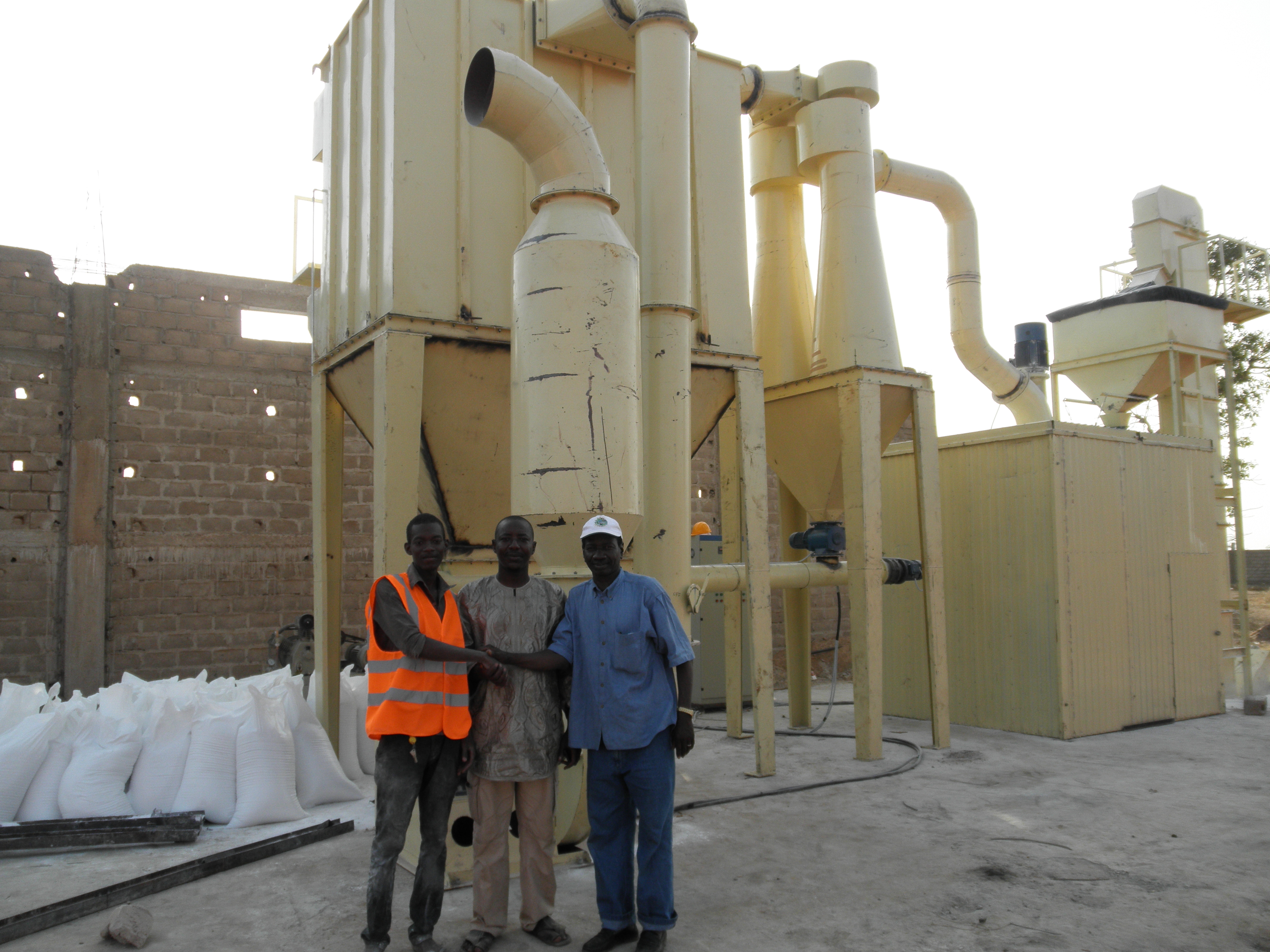 Working Principle of Ultra fine powder grinding machine
●The crusher will crush the big materials into small ones, and then the elevator will send them to the hopper.
●The vibrating feeder will send the materials to the middle of first dial evenly.
●The motor of main equipment drives the main shaft and dial through reducer, and the dial drives numbers of rollers moving in the ring channels via pins.
●The materials will be driven to the edge of dial by centrifugal force and fall down into the ring, crushed and grinded by roller, and become powder after production of three rings.
●The high pressure centrifugal blower will inhale air from outside and bring the crushed materials to classifier.
●The rotating turbo in the powder collector will make the coarse materials return to the mill and regrounded, while the fineness will mix with the air and go into the cyclone and be discharged in the discharge bin, which is at the bottom of it.
●The air, which mixed with very little fineness, will be purified by impulse duster and discharged by blower and muffler.

Excellent processing equipment is the important prcondition to ensure p[roduct quality, tracking and grafting modern advanced manufacture technologies to be in line with international standard, the key parts are chosen and purchased in national wide scope for using excellent ones. The quality check of complete machine before sending out of the factory reaches zero defect. Shanghai Clirik will surely create excellent products for you to meet your requirement.