Where is the manufacturer that provides the cement raw material
ultra fine vertical mill
? Which manufacturer sells professional cement raw meal ultra fine vertical mill equipment? Clirik is a popular ore mill equipment manufacturer, with sufficient experience, high technology, tailor-made selection scheme services, customized exclusive selection and configuration schemes according to project needs, and provide customers with more reasonable equipment quotations. Interested customers and friends can come to the factory to contact us for more detailed information.
Manufacturers of raw material

ultra fine
vertical mills
Which manufacturer is specialized in R&D and manufacturing raw material vertical mills? Clirik is an experienced mill equipment manufacturer. In the field of mill R&D and manufacturing for many years, we have strong R&D and manufacturing capabilities. In order to meet the needs of the industry, we continue to provide vertical mills, Raymond mills, ultra-fine mills, ultra-fine vertical mills and other equipment to meet different requirements. For the milling needs of the project with high degree and capacity, welcome customers and friends in need to contact us for more detailed information.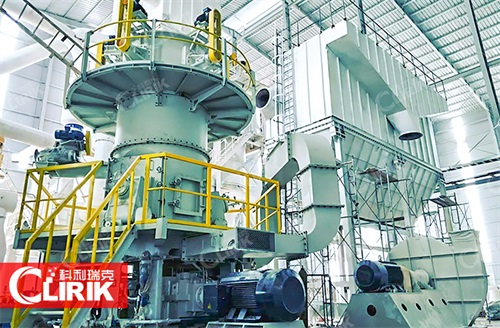 Learn about professional raw material

ultra fine vertical mill

equipment
As a manufacturer, Clirik has a good reputation in the market. It provides a wide range of mill equipment types and models. Compared with traditional mills, it reduces costs and increases production. It has high powder extraction efficiency and greater production capacity. It is non-metallic minerals, solid waste residues , Coal mines, thermal power plants, cement plants, mineral deep processing and other fields ideal ore mill equipment.
Among them, the vertical mill is an exclusive equipment used in the field of cement raw materials. It integrates crushing, grinding, grading, drying, and powder collection. It breaks through the shortcomings of ordinary industrial mills such as low production and high consumption. The performance of the product reaches Advanced level, with a scientific and reasonable design structure, to meet the grinding needs of high-humidity materials, difficult-to-grind materials, easy-to-grind materials, dry materials, etc., with more reliable performance, higher grinding efficiency, lower overall investment costs, and automation Higher professional equipment. Let's take a look at the technical advantages of this mill.
Clirik environmental protection mill: CLUM

ultra fine vertical mill
[Output]: 1.2-40t/h
[Finished product particle size]: 7-45μm with secondary classification can reach 3μm
[Scope of application]: This mill has a wide range of applications in the fields of building materials, paint, paper, rubber, electric power, metallurgy, cement, chemicals, medicine, and food.
[Applicable materials]: Widely used in cement raw meal, clinker, power plant desulfurized limestone powder, slag powder, manganese ore, gypsum, coal, barite, calcite, bauxite, etc. Mohs hardness is below 7 and humidity is 6 Various non-metallic mineral materials within %, good grinding effect.
[Performance advantage]: Break the bottleneck of ultra-fine powder processing that is difficult for large-scale production. It can replace imported ultra-fine vertical mills. It has high grinding and selection efficiency, convenient maintenance, low operating costs, low overall investment costs, stable product quality, high efficiency and environmental protection , Significant advantages such as high degree of automation.
If you want to know more about the details of the vertical mill equipment, you are always welcome to visit and inspect the factory. Clirik provides more professional grinding equipment and a complete set of grinding production line solutions to create greater benefits for your raw meal grinding project.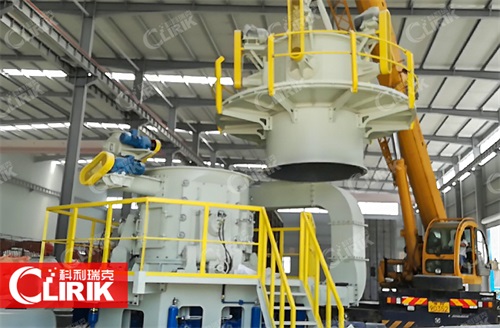 How much does the raw meal

vertical mill

cost?
Is this kind of raw meal vertical mill equipment expensive? As a manufacturer, we will take your needs as the starting point, and focus on these needs, scientifically customize the exclusive selection and configuration plan, and escort the increase in production of the raw meal mill project. Therefore, at any time, welcome customers and friends who have grinding projects such as cement raw meal, clinker, lime powder for power plant desulfurization, slag powder, etc., come to the factory to contact us and provide detailed grinding needs. We will scientifically customize the plan for you. The assisted grinding project creates benefits.
Clirik is located in Shanghai. If you want to visit our milling equipment and factory scale, please feel free to contact us. Clirik's raw meal vertical mill equipment will live up to your expectations, increase production and income, and create value for you. Call the special equipment consultation hotline for vertical mills for more detailed information.
If you want to know the ultra fine vertical mill price or have any questions about ultra fine vertical mill, please do not hesitate to contact us.
Phone: 008613917147829/0086-21-20236178
E-mail: info@clirik.com
Address: No.19 Fuqing Rd, Pudong New Area, Shanghai201201,China.