People often take the
Ultra fine powder mill
compares with the raymond mill.two devices are used for critical equipment materials for powder ore milled. So in practical application the two milling equipment and What's the difference of them?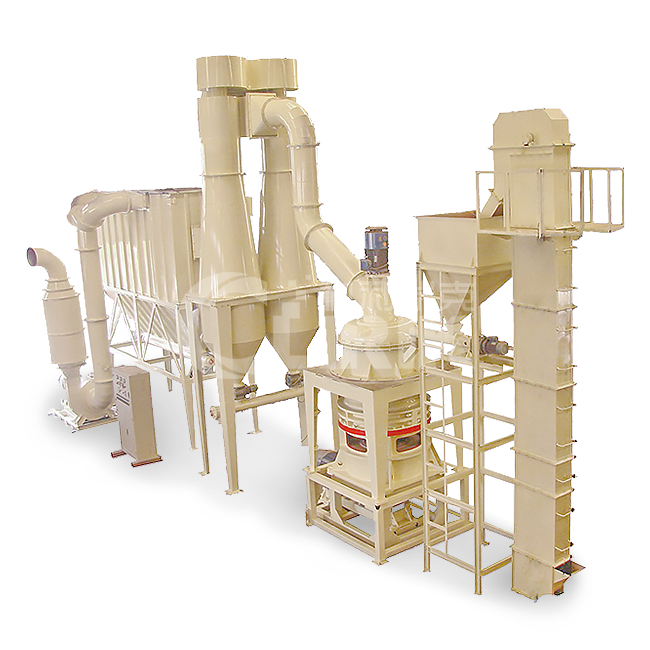 Strictly speaking Ultra fine powder mill is Raymond mill replacement products, both from the technical and quality are higher than Raymond mill, following the Ultra fine powder mill product advantages do simple analysis.
1.Ultra fine powder mill applied to marble, limestone, kaolin, talc, calcite, barite, dolomite, insulation materials, cement, glass, etc. Mohs hardness of not greater than 9.3 and humidity below 6% of non-flammable explosive mineral materials for powder processing, applications greatly exceeded the Raymond mill.
2.Ultra fine powder mill fineness can be freely adjusted, general ore material can be processed to 300-3000 mesh, if the material soft texture, but also further enhance on this basis, and the Raymond mill can only be processed up to about 400 mesh, the scope of application has been limited.
3.Ultra fine powder mill is a more advanced powder production line, the whole production line adopts centralized control cabinet, make production more intelligent, the whole device only one person or a few people can operate, simple and quick. The Raymond mill is mainly a host mill, for production needs with other ancillary equipment, production process more complicated, but also resulted in a waste of human resources.
4.Ultra fine powder mill equipped with automatic dust removal system, can greatly reduce the dust content in the air, purify the air of purpose and there is no dust removal equipment Raymond mill, working together noise, dust, causing serious environmental pollution .
Shanghai Clirik welcome you to visit and buy the ultra fine powder mill.