The full name of the impact crusher is the impact crusher. It is a secondary stone crushing equipment recognized by the mining machine industry. It claims to be capable of crushing all common rock materials. For basalt, it is a kind of basic volcanic rock, which is hard and tough, with high silicon content. Can counterattack break basalt? What crusher is better for basalt?
Can counterattack break basalt?
Yes, but the cost is high!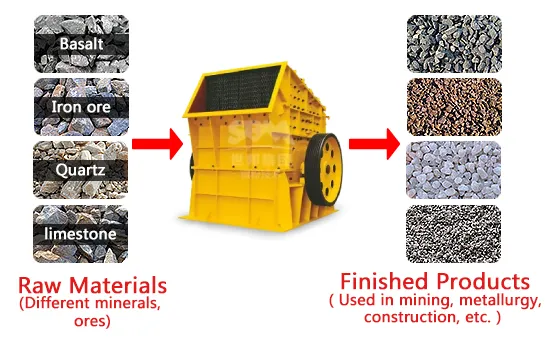 Basalt is a material with relatively high hardness, which will cause great damage to equipment! The impact crusher uses the impact principle for crushing operation. Although the finished product has a good grain shape, the relative blower loss is high, the blower life is short, and the replacement cost is high in the later period. Therefore, it is not recommended for basalt rock. Such a high hardness stone.
What crusher is better for basalt?
It is recommended that you use a cone crusher, which is also a secondary crushing equipment, and why you should choose a cone crusher to deal with basalt. The introduction is as follows: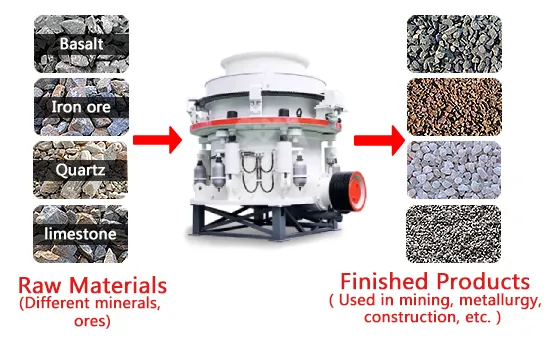 1. Laminated crushing, strong crushing ability
The cone crusher adopts the principle of lamination crushing for operation and processing. The special crushing cavity and the matching rotation speed realize the selective crushing of materials. The crushing capacity is strong, the crushing cavity is deep, the material is fully crushed, and the finished product effect is not inferior to Impact Crusher;
2. Large capacity, many choices
The single cone crusher output can be as high as 2181t/h, and it has a combination of various cavity types, adapting to a variety of particle size requirements, and can meet the diversified production needs of customers;
3. High wear resistance parts and long service life
The processing of different parts is made of high manganese steel, alloy steel, and high chromium cast iron wear-resistant materials, which are made by heating, smelting, running-in and other processes, which have better wear resistance and reduce equipment replacement costs.
4. PLC+touch screen control, safe and reliable
The cone crusher adopts a fully automatic PLC+touch screen control system, which can remotely and automatically control the oil temperature, pressure and current of the whole machine to ensure production safety.