Ultra fine grinding mill
is a kind of grinding machine widely used in the mining and chemical industries. Of course, such large machinery and equipment must have some necessary safety measures in use. Adopting the correct method of use can avoid unnecessary losses and reduce production costs for the enterprise.
Shanghai Clirik Machinery Co., Ltd. produces mine ultra-fine grinding mill equipment. During the company's annual R & D and production process, our products have also been well received by customers at home and abroad. The following is a summary of what safety matters should be paid attention to in the superfine grinding process. First of all, the new type of sliding bearing is more resistant to vibration and impact than the old Raymond machine rolling bearing, which is suitable for the needs of ultra-fine processing. Therefore, the company cannot replace the old bearing with the old one.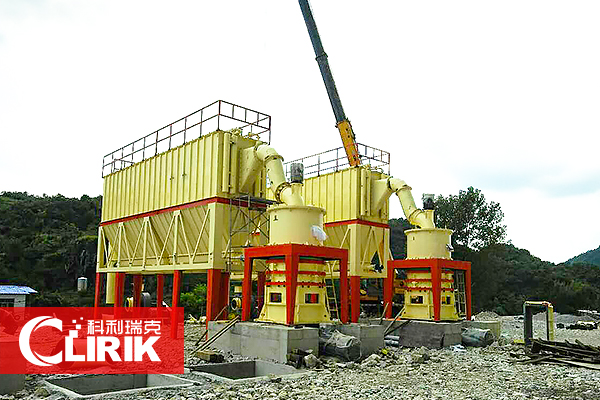 The second is that the sliding bearings are lubricated with oil. Before the
ultra-fine grinding mill
work, it is necessary to ensure that the bearing part can not leak and lack oil. You must use an oil scale to check the oil surface and make up the oil in time. If it descends, the grinding roller device should be held down and carefully checked for oil leakage. It is important to pay attention to the latter point to strengthen the sealing to prevent the penetration of dust. Lubricant must be regularly added to the oil nozzle of the crosshead. Its role is to form a semi-solid ash-blocking layer on the upper part of the seal area of ??the grinding roller cavity.
Shanghai Clirik Machinery Co., Ltd. has concluded its own production route during the long-term production of machinery and equipment. The complete set of
ultra fine grinding mill
produced by our company includes hammer crusher, bucket elevator, storage silo, vibrating feeder, micro-pulverizing main machine, frequency conversion classifier, double cyclone dust collector, pulse dust removal system, high pressure Fan, air compressor, electrical control system. The whole set of equipment integrates crushing, grinding, lifting, dust removal and guarantee. Such a set of fully automatic equipment can reduce a considerable part of human resources for enterprises. Clirik is located in
Heqing Town, Pudong New District, Shanghai.
Customers are welcome to come to consult.