As we all know that the Raymond mill is one of the common mining use stone powder making machines which can be widely used chemical, transport, paper making and other many industries. And the Raymond mill can be used in both coarse and micro powder grinding. Take limestone powder making as an example. What's the advantages the ultra fine Raymond mill has when it's used in limestone powder grinding.

Limestone is the Earth's rock ore, accounting for more than 40% of the total crust, its species is not less than 200 species. Representatives include China, Mexico, Britain, France, the United States, Germany.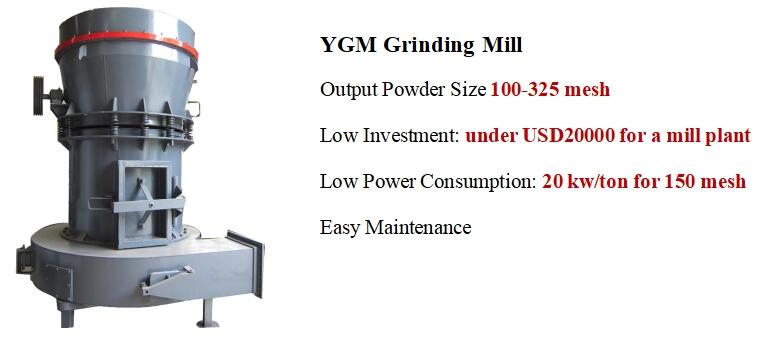 There are coarse grinding, grinding and fine grinding, three kinds of limestone powder making machine, 300 mesh is relatively fine particle size, where you need limestone Raymond mill. Raymond mill's output particle size is 80-325 mesh, the maximum output is up to 20 tons per hour. Ultra fine Raymond mill has the following characteristics:

1.It has small footprint, strong system.
2.Compared with other mills, Raymond Mill has high passing rate - 99%.
3.Adjustable particle size:80-325mesh
4.The main drive device of Raymond mill adopts airtight gear box and belt pulley, the transmission is stable and the operation is reliable.
5.Important components are made of high quality castings and profiles, ensuring the durability of the whole equipment.
6.The centralized control is used in the electric system, the mill can basically realize unmanned operation, and the maintenance is convenient.