Compare with common grinding mills, the ultra fine powder mill has lots of advantages, such as: high fineness powder processing ability, energy saving working principle, envirnoment friendly and so on. Ultra fine powder mill as a common use ultra fine powder grinding machine, it can be used in more than 200 kinds of different minerals powder making, including: fluorite, zeolite, gypsum, cement, calcium carbonate, limestone, dolomite, mica, marble, feldspar, talc, calcite, gypsum, barite, coconut shell and other materials, the powder fineness made by ultra fine powder mill can be adjusted between 300-2500 mesh, and according to your demand about fineness, the capacity can be controlled in the range 1-45 t/h.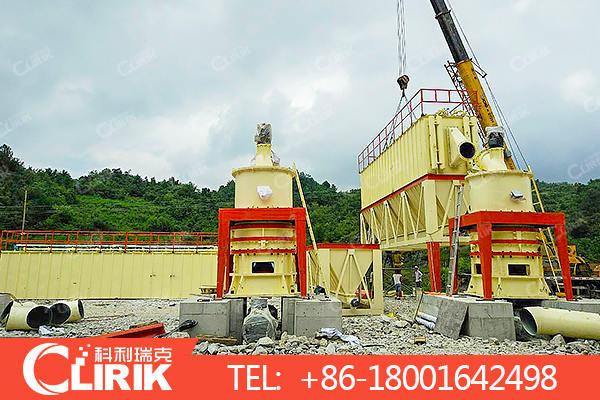 Ultra fine powder mill in our company were be called HGM series, there are 5 models different powder mill machines, according to their different meter about the diameter, they were called HGM80, HGM90, HGM100, HGM125 and HGM1680. The HGM100 is selling most in this year, let's see more premafication about our HGM100 ultra fine powder mill.


HGM100L micro powder mill - calcium carbonate
Fineness (micron )
Capacity (t/h)
Power consumption for one ton powder (kwh /ton)
5
1.5
125
8
2.2
85
10
3
63
15
4.5
42
20
5.5
34
25
7
26

Clirik is a professional ultra fine powder mill manufatcurer, besides the ultra fine powder mill, if you want to buy other grinding mills, we also can supply more details for you, for example: Raymond mill, vertical roller mill, ball mill, high pressure grinding mill and other mining use machines, such as: stone crushers, conveyors, elevator, powder packing machines, powder surface coating machines, minerals professing equipment separator machines and so on.