Marble ore is a non-metal ore with high market value. Grinding marble powder,
vertical grinding equipment
is a professional mill equipment that increases production capacity, reduces energy consumption, and realizes environmental protection and noise reduction. What manufacturers have such vertical mill production line cases for inspection? Clirik is an experienced mill manufacturer, in accordance with the production requirements of marble powder projects, to provide customers with more professional mill production line solutions.
Customer evaluation of

marble powder vertical mill

production case
The marble ore client urgently needed to find a mill production line with guaranteed quality, high grinding efficiency and large capacity. After inspection and visits, the client chose Clirik for cooperation. Before the sale, Clirik communicated and understood with the customer, thoroughly grasped the grinding fineness, production capacity, equipment installation environment and other information of the project, and provided tailor-made services for the customer. The customized selection plan was more reasonable and targeted. It can also better meet the production needs of customers.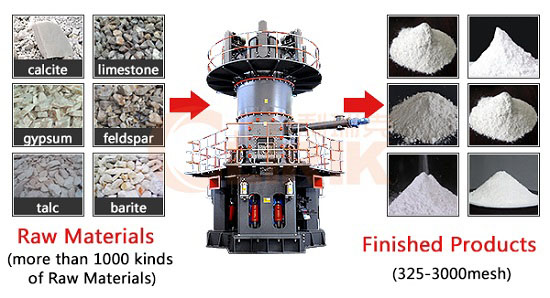 Clirik milling equipment:

CLUM vertical milling machine
[Into the grinding material particles]: 0-50mm
[Moisture into the mill]: <15%
[Product moisture]: ≤1-6%
[Output]: 5-700t / h
[Finished product size]: 22-180μm
[Scope of application]: Widely used in the fields of production and life of electric power, metallurgy, cement, chemical industry, building materials, coatings, papermaking, rubber, medicine, food, etc.
Marble powder grinding, vertical grinding equipment
is the ideal grinding machine. This is also the professional grinding equipment provided by Hongcheng Mine based on the field of marble powder milling to create value for customers. Welcome to the factory to understand the details of the marble powder vertical mill production line, contact information:
008613917147829
.