For grinding fine powder, which manufacturer has professional
ultra-fine grinding mill
to help grinding? Clirik has a good market reputation and high customer reviews. It is a high-tech enterprise that develops and produces professional dry grinding equipment. Clirik's new ultra-fine pulverizer 2500 mesh equipment has high powder output efficiency, energy saving and low consumption, has considerable grinding advantages and scientific and reasonable process. You are always welcome to visit the factory and inspect more equipment details.
Let's take a look at the market reputation of Clirik

ultra fine grinding mill
Many manufacturers are full of praise for the Clirik mill. Customers and friends from Northwest, Northeast, Southwest and many other regions reported that Clirik deserves to be a more professional, more efficient milling machine, and more types of mills. Clirik's new ore mills include Raymond mills, vertical mills, ultra-fine mills, ultra-fine vertical mills, calcium hydroxide and other equipment. It can be said that there are many types, which can meet the different fineness of our different manufacturers. demand. More importantly, Clirik also designed the selection and configuration plan for us in accordance with the grinding needs of the mineral powder project. The product and equipment quotations formulated are also based on our investment needs. It is a professional manufacturer that is truly customer-conscious.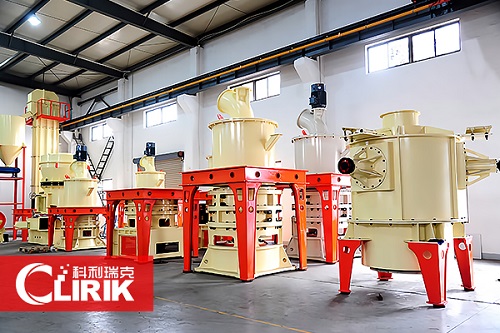 ultra fine grinding mill

2500 mesh equipment for grinding fine powder
For grinding fine powder, it is more important to choose the mill equipment. The new type of ultra-fine pulverizer recommended by the manufacturer Clirik for new and old customers and friends has high powder output efficiency, with comprehensive mechanical crushing performance such as rolling, grinding, and impact. The equipment has a small footprint, strong complete set, wide use and simple operation , Convenient maintenance, more stable performance and higher cost performance. It is a fine powder deep processing equipment that helps realize high-efficiency and energy-saving production.
Clirik's ultra-fine grinding mill can adjust the grinding powder between 325-2500 mesh. The equipment is an energy-saving and consumption-reducing grinding equipment in the field of fine powder. The powder that can be ground includes talc, calcite, calcium carbonate, dolomite, and potassium. Many non-metallic mineral powders such as feldspar, bentonite, kaolin and graphite.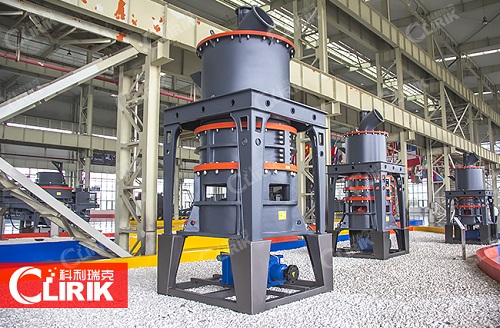 Clirik ultrafine mill complete equipment system is mainly composed of main machine, feeder, classifier, blower, pipeline device, storage hopper, electric control system, collection system, etc.
The materials are crushed into materials smaller than 10mm by the jaw crusher. The materials enter the main machine cavity for grinding. The crushing and grinding effect is achieved due to the grinding of the rollers. The materials are fully crushed and ground, and the fineness of the product obtained is fine. The ground powder falls on the chassis due to gravity, and is blown to the classifier above the main machine for classification under the airflow of the blower. Those who are too coarse will still fall into the main machine for regrind. The wind flows into the pulse dust collector, and is collected and discharged through the discharge valve to become the finished product.
If grinding fine powder, the manufacturer Clirik can provide professional fine powder superfine mill equipment to realize the grinding process. Clirik's new ultra-fine pulverizer 2500 mesh mineral powder equipment is very popular in the market. It has many advantages in grinding, high efficiency of powder extraction, and more scientific working principle. You are always welcome to visit the factory and learn more about the equipment.
If you want to know the ultra-fine grinding mill price or have any questions about ultra-fine grinding mill, please do not hesitate to contact us.
Phone: 008613917147829/0086-21-20236178
E-mail: info@clirik.com
Address: No.19 Fuqing Rd, Pudong New Area, Shanghai201201,China.