Fly ash ultra fine powder mill can process the fly ash powder in the range of 300 mesh to 2500 mesh, after be grind into the fly ash powder, it can be used in many areas as a filling materials, such as: cement powder, activated carbon making and so on. And the capacity of the fly ash grinding mill can up to 45 tons per hour.

To be honest, compare with other nature materials, the fly ash is more hard to grind, because the fly ash has a lighter in texture and smaller in particles, and as a result of this, the impact of fly ash on the environment is becoming more and more serious. However, the fly ash grinding mill can process the fly ash into a very tiny particles, the the fly ash powder can be used in more areas as filling agent. For example, the large energy power plants will produce large amounts of dust every day. However, if the large number fly ash can be used in right areas, it not only good for environment but also can create extra income for the produce manufacturer, and now, grinding mill can help you do that.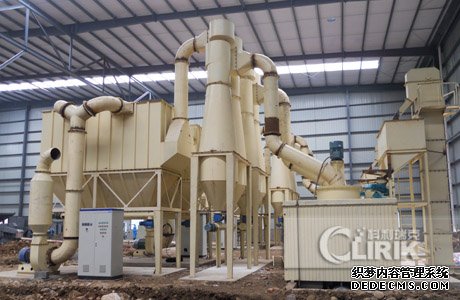 Compare with other grinding mill for fly ash powder making, the ultra fine powder mill has these advanatges:

High efficiency
Under the same finished final size and the same motor power, the capacity of fly ash grinding mill is twice as much as jet mill, mixing grinder and ball mill, and energy consumption decreased 30%.

Long life cycle of spare parts
The ring and roller are forged by special material with high utilization,the lifetime can reach 2-5 years for grinding calcite carbonate.

High safety and reliability
As no rolling bearings or screws in grinding cavity, there are no problems caused by bolts shedding or rapid wear of bearings and seal components.