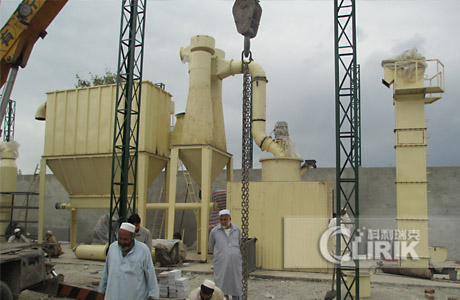 HGM series ultra fine powder grinding mill is usually be called ultrafine mill, it's one of the hot sale mining equipment which research and development by Shanghai Clirik Machinery. There are lots of miner or stone powder making factories will choose us as their cooperation partner. And they also give us a good feedback about our ultra fine powder grinding mill:

Case1:

Customer from: India
Buying time: 2016.08
Feedback content: Compared with other brands of grinding mills, I am more confident of Clirik's ultra fine powder grinding mill. Not just because Clirik is a trusted brand. At the same time, it is also the result of my use. It's really can help me a lot in my business.

Case2:

Customer from: Bangladesh
Buying time: 2017.01
Feedback content: There is a reason about I love the Clirik ultra fine powder grinding mill very much is it's very environmentally friendly, when the process of use, there is no dust leakage situation, not only can protect my interests, and is also a very environmentally friendly products.

Case3:

Customer from: Pakistan
Buying time: 2017.05
Feedback content: I haven't use this product for a long time, but the after sale service of Clirik is really makes me feel happy, when the device is installed, they have professional technical staff to cooperate with our work, and their sales staff will regularly call me to ask me to help solve some of the problems.

All the staffs in Shanghai Clirik will supply the sweet service to all the customers in our heart and soul. If you want to know more about our ultra fine powder grinding mill, you can leave your message here.