Which type of ultra fine powder grinder mill is the hottest sale in our company's sales last year? They are HGM80 model and HGM 125 model, there is no distinction of rank in sales volume at last year. However what's the reason makes our HGM80 and HGM125 so popular? And what's the difference between them? I will tell you.

HGM80 ultra fine powder grinder mill is one of the smallest in five models of HGM series ultra fine mills, the "HGM" means the high fineness grinding mill, according to the different ring diameter size, the ultra fine powder grinder mill was be called HGM80, HGM90, HGM100, HGM125 and HGM1680l; the because of the ring diameter is 800 mm, so the smallest of HGM series ultra fine powder grinder mill was be called HGM80, there are three grinding rings in the grinding mill, and every grinding ring will has 6-7 grinding rollers, according to the continuous grinding of grinding rollers and rings, the small size stone chips will become the fine stone powder.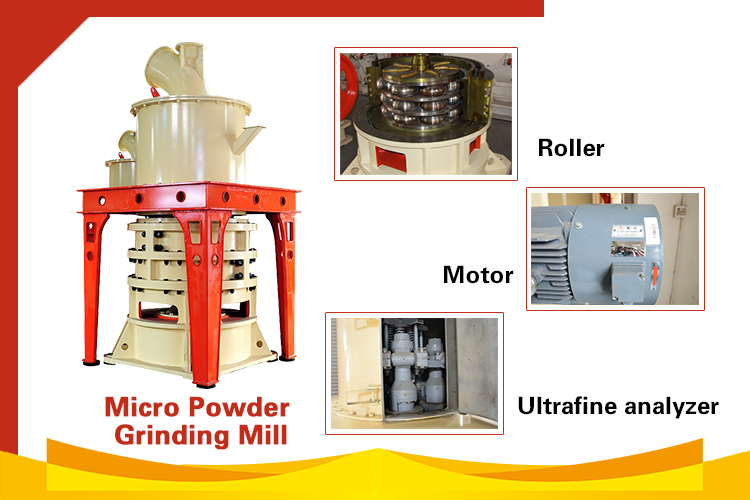 Compare with HGM80, the HGM125 has a larger ring diameter, the ring diameter can up to 1250, and compare with the HGM80, the output of the HGM125 is higher too. The maximum output of HGM125 ultra fine powder grinder mill can up to 35 tons per hour. If you have the doubt about that HGM125 was hot sold in last year? Because it's not the biggest or smallest one? We had do a investigation, the conclusion is that in the five types of ultra fine grinding equipment, HGM125 has advantages not only in output, but also in the fineness and quality of products. It is suitable for large enterprises and some transformation enterprises.

With the continuous optimism of the mine milling industry, we have reason to believe that invest the powder making industry will bring the interest for you, and the ultra fine powder grinder mill as one of the superfine powder making machines, it must will help you a lot. Thanks for your reading.