Ultra fine powder mill is one of the stone powder grinding machines which is especially good at ultra fine stone powder grinding, can be sued in including calcite, calcium carbonate, carbon black, dolomite, limestone, gypsum, feldspar and other more than 200 kinds of minerals powder grinding, and the powder fineness made by ultra fine powder mill can be adjusted between 300 mesh to 2500 mesh, and according to your different demand about powder fineness, the maximum capacity of the ultra fine powder mill can up to 40 t/h.

Calcite, as we all know that it's a nature mineral resources, calcite is generally divided into two types: colorless and yellowish white, with smooth surface and glass luster. In addition, calcite is hard and easily shattered. Its fragments are usually square or rectangular. Generally speaking, the white transparent and fragile calcite is more popular with the customers and can be applied in many fields. Ultra fine calcite powder with 2000 mesh fineness, can be widely used in more industries as a filler.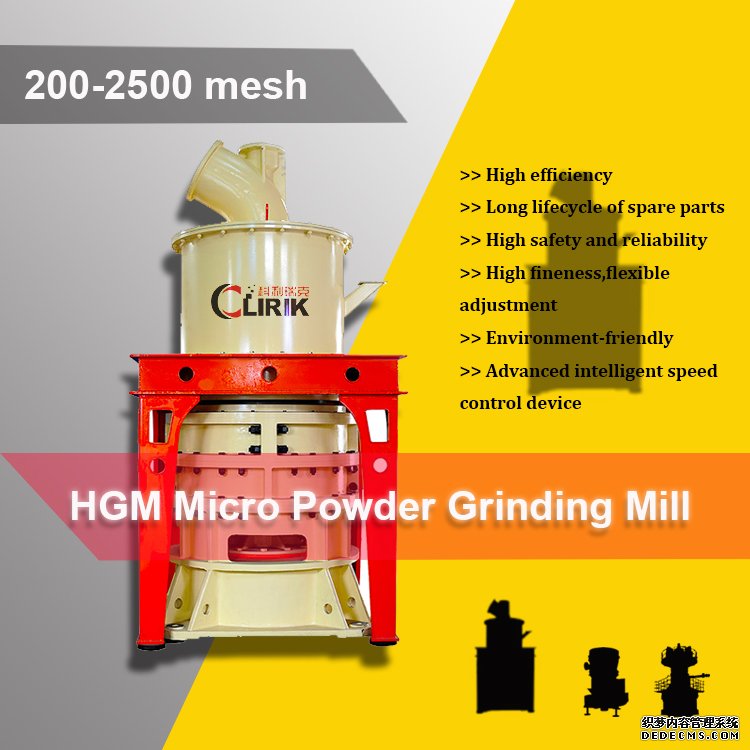 Ultra fine powder mill used in calcite powder grinding has such advantages as follow:

High efficiency
Under the same finished final size and the same motor power, the capacity of ultra fine grinding mill is twice as much as jet mill, mixing grinder and ball mill, and energy consumption decreased 30%.

Long life cycle of spare parts
The ring and roller are forged by special material with high utilization,the lifetime can reach 2-5 years for grinding calcite carbonate.

High safety and reliability
As no rolling bearings or screws in grinding cavity, there are no problems caused by bolts shedding or rapid wear of bearings and seal components.

High fineness, flexible adjustment
The final fineness of the grinding materials can be adjusted between 250 meshes and 2500 mesh (74-5 micron), and the product fineness can reach D97≤5μm.

Environment friendly
The application of pulse bag filter and muffler greatly alleviates dust pollution and noise.

Advanced intelligent speed control device
Convenient adjusting, more uniform particle size.