HGM100 Ultra Fine Powder Mill
Model:HGM100
Capacity: 6.5 t/h
Powder fineness processing: 300-2500 mesh
Application: for more than 300 kids of minerals powder making, such as: kaolin, calcite, limestone, palster, clay, calcium carbonate, dolomite and so on.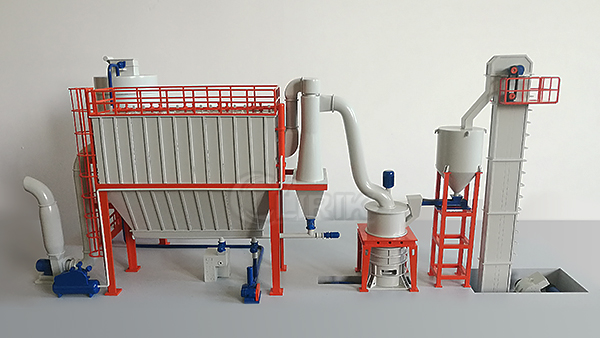 The ultra fine powder mill is common nonmetal mining machinery equipment with various functions and a good market prospect. In the recent years, as the importing of the high-level calcium carbonate materials and filling materials accelerating our country's varieties of the calcium carbonate raw processing, our limestone product develops towards pluralism, specialization and refinement rapidly.

The ultra fine powder mill is a new-type grinding machine with a two-stage grinding chamber and two-stage frequency conversion and classification technique, after combining the advantages of the traditional grinding machine, ultra fine powder mill, ultrafine pulverizer and high-strength ultrafine mill. This equipment is the most ideal and your first choice for these advantages: compact structure, beautiful outlook, reasonable design, totally enclosed, on pollution, high product fineness, time and electricity saving and easy operating etc.