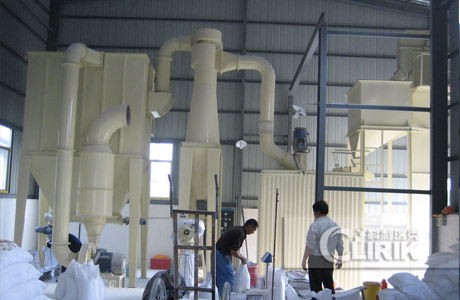 What's the meaning of 3000 mesh powder? That would mean that this stone powder can be used more widely in various fields such as chemicals, paints, pipes, cosmetics, and even food. So, what type grinding mill will process 3000 mesh stone powder? Maybe, our ultra fine powder mill will help you a lot.

Ultra fine powder mill is one of our new technology grinding mill. There are five models grinding machine in our products. HGM 90 is one of the five models ultra fine grinding mill. And it's the most hot sale products in our factory.

The basic information of our HGM90 ultra fine powder mill:
Name: HGM90 ultra fine powder mill
Brand: Shnaghai Clirik
Origin: Shanghai China
Minimum Powder Fineness of HGM90: 3000 mesh
Maximum Output of HGM90: 45 t/h
Application: The stone which hardness is less than 9, such as: calcite, limestone, calcium carbonate, carbon black, dolomite, barite, and other more than 100 kinds of grinding mill.
Price: About $60000-$80000

More information of about our ultra fine powder mill, please contact us. Thanks for your reading.