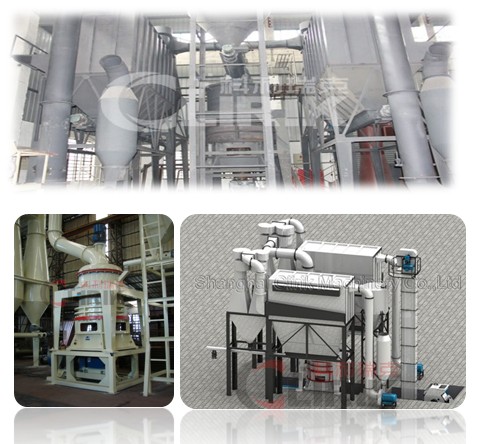 Coal ash ultra fine grinding machine is used to produce fine/superfine powder coal ash. The followings are the tips for operating coal ash ultra fine grinding machine:



Notes of daily maintenance about HGM series medium speed mill machine:

1. Check the bags of bag filter frequently, so as to avoid block of bags, which will decrease air flowing volume of blower and affect the production.

2. Check every fastener frequently to ensure they are firm and reliable all the time to avoid accident.

3. Ensure all connections of air ducts are sealed tightly to avoid of leakage.

4. Prior to installation of the equipment, the person who will be assigned to operate the equipment have to be technically trained to know how the principle and rules of operation. Someone should be specifically selected and put in charge of the operation.

5. To ensure nor mal operation of the equipment, a manual of safe operation rules and procedures for equipment operation should be well prepared and followed. Maintenance tools, spare parts, lubricating oil and grease must be available for immediate use.

6. After 800 hours' running in total, the equipment should be checked and repaired. Replace the worn-and torn parts such as rollers, rings to ensure smooth operation.

7. It is benefit to lubricate each oil site according to the requirement of lubrication system.

8. It is a normal phenomenon that cracks might appear in the ring after it is work off to a certain extent; you should replace it in time.

9. Remove the ash on blower impeller periodically to ensure blower running smoothly.

10. Remove the ash on muffler periodically to avoid high resistance on the air flow in the grinding plant.

11. Check bag filter periodically, if there is broken bag, change it in time to avoid pollution.

12. The discharging valve under the bottom of oil-water filter should discharge water 2-4 times every 8 hours.

13. The drain valve on the air tank of air compressor should discharge oil-water once every day. If working environment is in high humidity, it should discharge oil-water once every 4 hours.

14. The filter element on air cleaner is a wearing part; it needs to be changed every 150 days. If working environment is bad, the filter element changing time needs to be shortened.

15. For air compressor, lubrication oil needs to be changed 100 hours after initial use, from then on once every 1000 hours. The interval of changing grease should be shortened if the operational environment is not good.

16. Oil needs to be added to each-fill point as required. Lubricate the main unit and the bearing of the classifier once every 3 days. It is allowed without stopping the medium speed mill machine.