Utilization dimension stone can not live without crusher and ultra fine grinding machine. Clirik have Jaw crusher, impact crusher, pulse crusher, and HGM series stone grinding machine. They have played significant role in protecting environment and brought out great profit for many industries.

Dimension stone is environmental and low carbon industry. At present, dimension stone enterprise basically delt with waste water inside of the enterprise. In order to reduce the pollution of dimension stone enterprise, Chine has had great effort on utilization dimension stone. However, dimension stone is non-renewable energy resource, so dimension faced important sustainable development problem.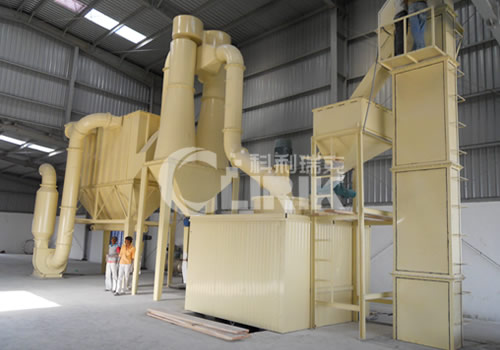 Production Line Configuration of HGM series ultra fine powder grinding machine The whole set micronizer (HGM Micro powder grinding Mill) consists of
1). Hammer crusher, bucket elevator, storage hopper, vibrating feeder,
2). Main unit, inverter classifier, cyclone collector, pulse deduster system,
3). High pressure positive blower, air compressors and electrical control systems.