Pebble ultra fine mill, pebble powder ultra fine grinding
A pebble is a clast of rock with a particle size of 4 to 64 millimetres based on the Krumbein phi scale of sedimentology. Pebbles are generally considered to be larger than granules (2to 4 millimetres diameter) and smaller than cobbles (64to 256 millimetres diameter). A rock made predominantly of pebbles is termed a conglomerate. Pebbles come in various colors and textures, and can have streaks of
Share to:
Product Introduction

A pebble is a clast of rock with a particle size of 4 to 64 millimetres based on the Krumbein phi scale of sedimentology. Pebbles are generally considered to be larger than granules (2 to 4 millimetres diameter) and smaller than cobbles (64 to 256 millimetres diameter). A rock made predominantly of pebbles is termed a conglomerate. Pebbles come in various colors and textures, and can have streaks of quartz and different colored sedimentary rock. Pebbles can also be found inland where ancient seas used to cover the land, when the seas retreat the rocks become landlocked. They can also be found in ponds. Pebbles can also form in rivers, and travel into estuaries where the smoothing continues in the sea.
Pebble ultra fine mill, pebble powder ultra fine grinding:
1) High capacity
2) Low consumption
3) Finished fineness adjustable
Detailed Product Description about Pebble ultra fine mill, pebble powder ultra fine grinding
Pebble ultra fine mill, pebble powder ultra fine grinding is mainly applied to grind non-inflammable, non-explosive and brittle materials with Mohs' hardness under six. Such as calcite, chalk, limestone, dolomite, kaolin, gypsum, and talc etc, totally more than 100 kinds of materials. Product fineness can be controlled between 300~3000 mesh (47~5 micron)
Comparable with ball mill, Pebble ultra fine mill, pebble powder ultra fine grinding has features of low cost, high capacity, easy operation; Comparable with Raymond mill for coarse powder up to 325 meshes, it can produce fine powders between 47 and 5 microns (300 to 3000 meshes)
Production Line Configuration of Pebble ultra fine mill, pebble powder ultra fine grinding
The whole set HGM Pebble ultra fine mill, pebble powder ultra fine grinding consists of hammer crusher, bucket elevator, storage hopper, vibrating feeder, main unit, inverter classifier, cyclone collector, pulse deduster system, high pressure positive blower, air compressors and electrical control systems
Working Principle of Pebble ultra fine mill, pebble powder ultra fine grinding
The main bearing and each dial are driven by electromotor of main machine through reducer, and numbers of rollers, which are rolling in the ring, are driven by dial through plunger. After crushed by hammer crusher, the big materials become small ones and are sent to storage hopper by elevator and further sent to the middle of first dial evenly by the electromagnetic vibrating feeder and feeding pipe. The materials will be driven to the edge of dial by centrifugal force and fall down into the ring, crushed and grinded by roller, and become powder after production of three rings. The high pressure centrifugal blower will inhale air from outside and blow the crushed materials to classifier. The rotating turbo in the powder concentrator will make the coarse powder return to the mill and reground, while the fineness will mix with the air and go into the cyclone and be discharged in the discharge bin, which is at the bottom of it. The air, which mixed with very little fineness, will be purified by impulse duster and discharged by blower and muffler.




Performance and features of Pebble ultra fine mill, pebble powder ultra fine grinding
1. High efficiency
Under the same final size and power, the product capacity of micro powder grinding mill is twice than jet mill and agitation mill.
2. Long lifetime of wearing parts
The roller and ring are made of special material, which improve the grinding efficiency a lot. For same material and final size, the lifetime of its wearing parts can reach to more than one year, about 2-5 times as long as that of vertical shaft impact crusher and turbo-mill. Especially when handling calcium carbonate and calcite, the lifetime can reach 2-5 years.
3. High safety and reliability
There are no rolling bearings and bolts in grinding cavity, so problems caused by bolts shedding or wear of bearings and seal components will never happen.
4. High fineness of products
The product fineness can reach D97≤5μm.
5. Environment friendly
The application of DMC-120 pulse dust collector and muffler reduce the pollution and noise of the dust, which has reached national environment protection standard

Technical Data of
Pebble ultra fine mill, pebble powder ultra fine grinding
Model
HGM80
HGM90
HGM100
HGM100A
HGM125
Ring Diameter(mm)
800
930
1035
1300
Ring Number(PCS)
3
3~4
3
4
4
Roller Number(PCS)
21
24~32
27
34~36
40~44
Main Shaft Speed(r.p.m.)
230~240
200~220
180~200
135~155
Input Size(mm)
≦20
Finished Size/um(mesh)
5-47(325~2500)
Capacity (t/h)
0.5-4.5
0.6-6.5
0.7-7
1-8.5
1.5-12
Outlet Size (L*W*H, m)
13.9*4*6.2
14.7*4.8*7.2
18*4.6*8.6
14*9*10.25
Motor Power(KW)
145-165
185-204
263
263-290
380-430
Note: This specification is just referencing, any changes are subject to the products.
Hot Tags: Pebble ultra fine mill, pebble powder ultra fine grinding, manufacturers, suppliers, factory
Company strength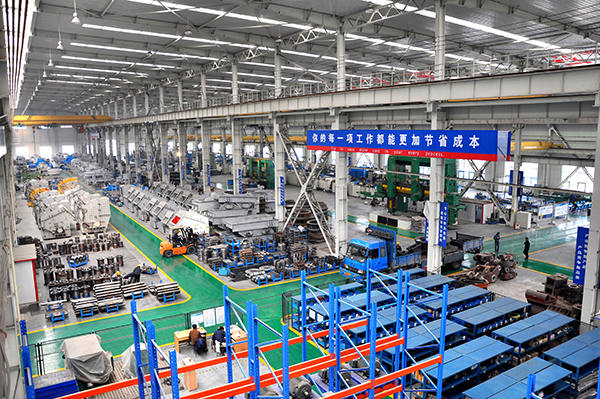 SHANGHAI CLIRIK MACHINERY CO., LTD located in PUDONG New district of Shanghai china as a pioneer enterprise, which is specializing in research, manufacture and sales of all kinds of mining equipment. Our company has already formed a full set of modern production line, equipped with intelligent, standardized testing and controlling laboratories, owned a professional team for R&D, production, sales and service.
So far, we have established a whole production chain, the products covermicro powder grinding mill, high pressure grinding mill, European version coarsegrinding mill, hammer crusher, jaw crusher, screw conveyor, bucket elevator and so on. They are widely used in the industry of mining, construction materials, chemicals, metallurgy, transportation, hydraulic engineering and so on. Specially we independently developed HGM micro powder grinding mill, which are not only renowned in domestic market, but also have been sold widely in Eastern Europe, Middle East, Africa, South Asia, Southeast Asia, Oceania, and America, etc.
We still insist on the communication and cooperation with prestigious scientific research institutions from both home and abroad to make our development ability always is in the domestic front. Based on the principle of constant innovation and quality guarantee, customer foremost, we are able to provide our customers not only the highest quality products at the most favorable price but also the most reasonable solution, such as the selection of the equipment,optimized process configuration and a full range of technical support, therefore we always follow your steps, pursue your value and achieve your benefit.