As we all know that both the ultra fine grinding mill and
vertical roller mill
are the common stone powder making machines which were be widely used in mining, chemical, transport and other industrial. However, do you know what difference between them?
Ultra Fine Grinding Mill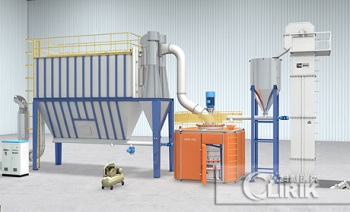 There are mainly 5 models different ultra fine grinding mill in our company, they were be called HGM series, according to the stone materials and the final powder capacity, the finish powder fineness made by our ultra fine grinding mill can be adjusted between 300 mesh to 2500 mesh. As for the working principle of our ultra fine grinding mill, it's mainly through the continuous grinding by the grinding rollers and grinding rings, makes the large stone lumps become the tiny stone powder. And then the wind system will draw out the stone powder in the ultra fine mill. Before the powder is pulled out, the powder selection opportunity will leave the standard powder in the machine cavity and re grind it.
Vertical Roller Mill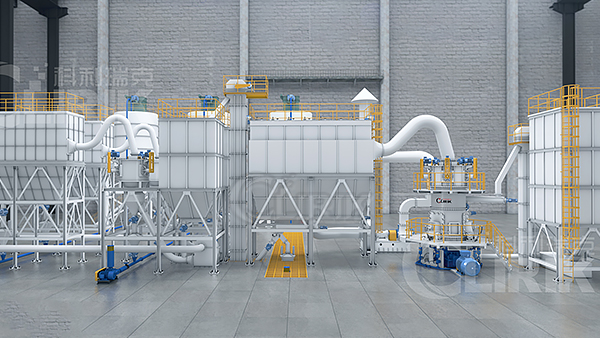 As we all know, the vertical roller mill has a vertical structure, and compare with other powder making machines, such as: ball mill, hammer mill and so on, vertical roller mill has a smaller covered areas. As for the finish powder fineness, the main products can be divided into three levels, 600-1250 mesh, 1250-3000 mesh, 3000-6000 mesh. According to your different stone materials grinding, the output can be adjusted between 30-100 tons per hour. And with the new technology development, we had invented three new models ultra fine vertical roller mill, they are belong to CLUM big family.
As far as I'm concern, no matter the
ultra fine grinding mill
, or vertical roller mill; you should choose the machine which is most suitable for your business. Are you interested in the ultra fine grinding mill and vertical roller mill? If you want to know more details about them? Welcome to contact us, Shanghai Clirik one of professional mining equipment manufacturer, is ready to solve all about our machines' problems for you.
Related News