Ultra fine powder machine
, also known as micro grinding powder mill, ultra fine grinding mill, is based on the Raymond mill and long term practice of research and development. Ultra fine powder machine can process a variety of materials, fineness of ultra fine powder machine can be adjusted between 300 mesh to 2500 mesh, the smallest can reach 3000 mesh, widely used in mining and other industries.
Ultra fine powder machine
is mainly consists by host, blower, super fineness analysis machine, finished cyclone powder collector, dust collector and connecting air pipe, according to customer demand, the site can also selectively equipped with bucket elevator, storage bin, electric control cabinet, vibrating feeder, jaw crusher and other auxiliary equipment.
The rotation of the analysis machine is driven by the motor through the motor driving device, and the rotation speed of the analyzer determines the fineness of the powder.
1. The structure of
ultra fine powder machine
is simple and reasonable, self crushing, ultra-low cost of use
2. Unique bearing installation with advanced spindle design, so that the machine has the characteristics of heavy load and high speed rotation
3. Have finely, coarse grinding function
4. High reliability, strict safety device to ensure equipment and personal safety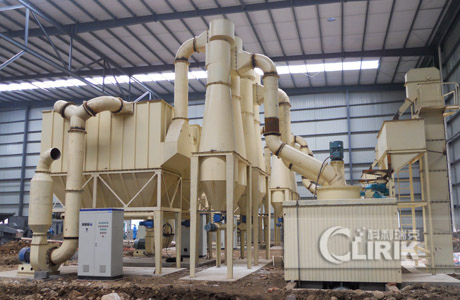 5. Smooth operation, low noise, high efficiency and energy saving, high crushing efficiency
6. Affected by the moisture content of the material is small. The moisture content can reach about 8%
7. Wear parts loss is low, all wearing parts of
ultra fine powder machine
are used at home and abroad high quality wear-resistant materials, long service life. A small number of easily worn parts made of hard and wear-resistant materials, small size, light weight, easy replacement parts
8. Vortex chamber internal air circulation, dust pollution is small
9. Impeller and vortex crushing cavity material lining greatly reduces the cost of wear parts and maintenance workload
Related News